Due to the earthquake, crop yields may decline, according to Kazım Taycı, the President of the Board of Directors of the Istanbul Cereal Pulses Oil Seeds and Products Exporters' Association (IHBIR). 
Migration Caused by Earthquake May Affect Production
The migration of people in the area, rather than the fractures caused by the fault line, poses a major threat to agricultural production, Taycı said. The recent earthquakes, which had their epicenter in Kahramanmaraş and affected 11 provinces, also impacted the region's farmland.
Taycı noted that the cracks formed in farmland during the earthquake could be filled and reinforced, and that he did not think the cracks, subsidence, and fissures would significantly affect the crop yield. 
However, he emphasized that the region's people leaving the area could cause problems with planting, sowing, and other services required for production, leading to a decline in yield due to the inability to perform essential activities such as irrigation, fertilization, and pest control.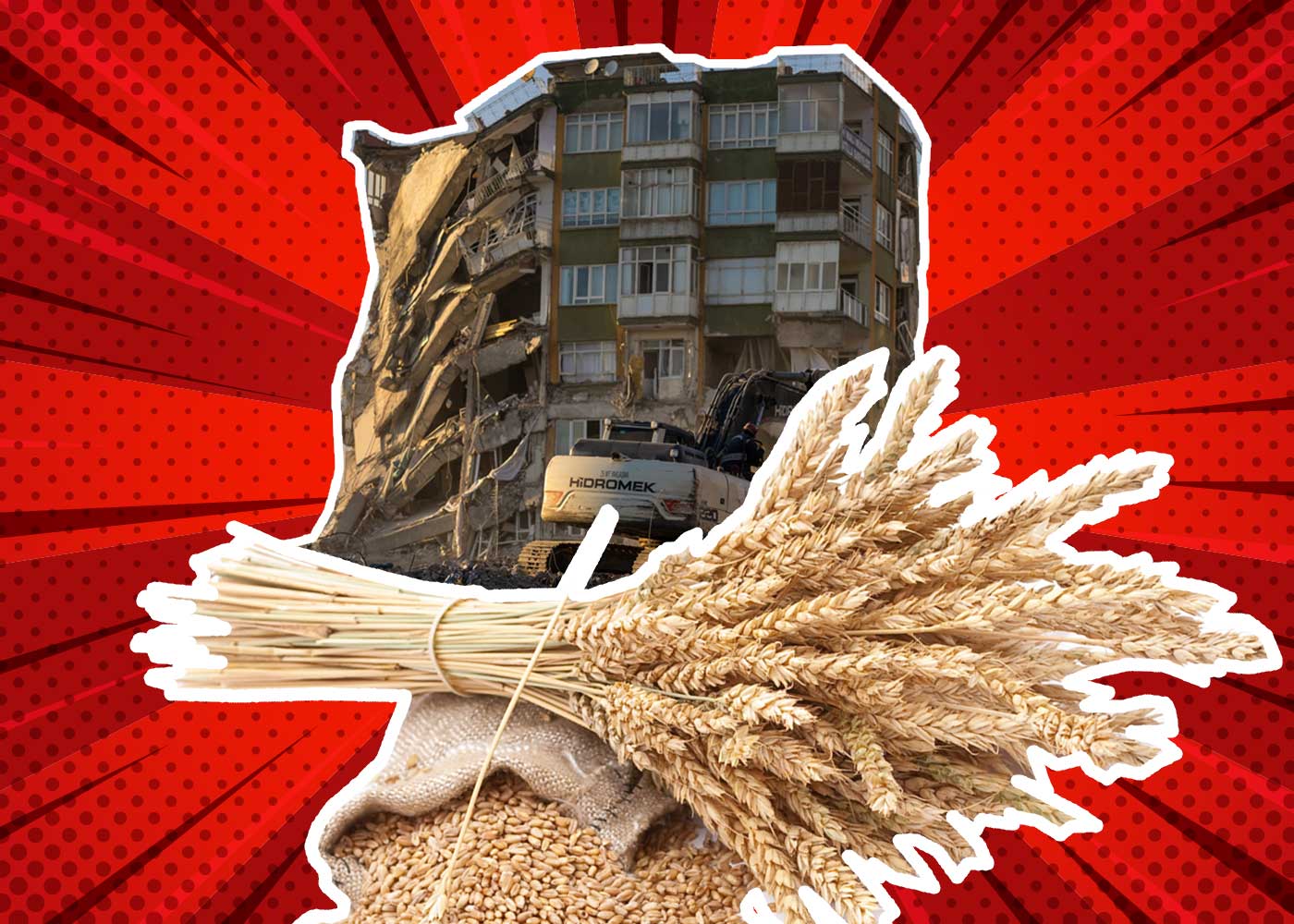 Our Lands Need To Be Valued In The Best Way
Taycı stressed the importance of preventing agricultural workers from leaving the area to avoid potential problems with farming. He urged that the land must be utilized for agriculture in the best possible way, and the required labor must be provided. 
He suggested that if possible, settlement in less fertile areas, suitable for earthquake-resistant structures, should be considered rather than the use of cultivable land. Taycı further demanded that new construction must comply with earthquake directives, and urban development should not encroach on agricultural land.
You may be interested in: Cleaning Workers' Strike Leaves Streets Full of Garbage in Amsterdam