This article will analyze the XNO coin according to www.coinmarketcap.com data. First, we will discuss the XNO coin and its projects and make technical and graphic analyses. The analysis we will do in the weekly period will help the investors to take risks and manage their portfolios.
What is XNO Coin?
Nano (XNO) is a digital currency that aims to provide fast, feeless, and scalable peer-to-peer transactions. It was launched in 2015 as RaiBlocks and later rebranded as Nano in 2018. Nano utilizes a unique technology called Directed Acyclic Graph (DAG), known as the "Block Lattice," which enables each account to have its blockchain, eliminating the need for miners and transaction fees.
What are the projects of XNO?
The primary focus of XNO is to serve as a decentralized digital currency for everyday transactions. It aims to provide instant and efficient transfers, making it suitable for microtransactions and global payments. Some notable features of XNO include:
Fast Transactions: XNO boasts near-instant transaction times, typically taking a few seconds to confirm transactions.
Feeless Transactions: Unlike traditional cryptocurrencies, XNO does not involve transaction fees. This makes it attractive for frequent and small-value transactions.
Scalability: XNO's unique architecture allows for high scalability since each account maintains its blockchain. This enables the network to handle significant transactions simultaneously without slowing down.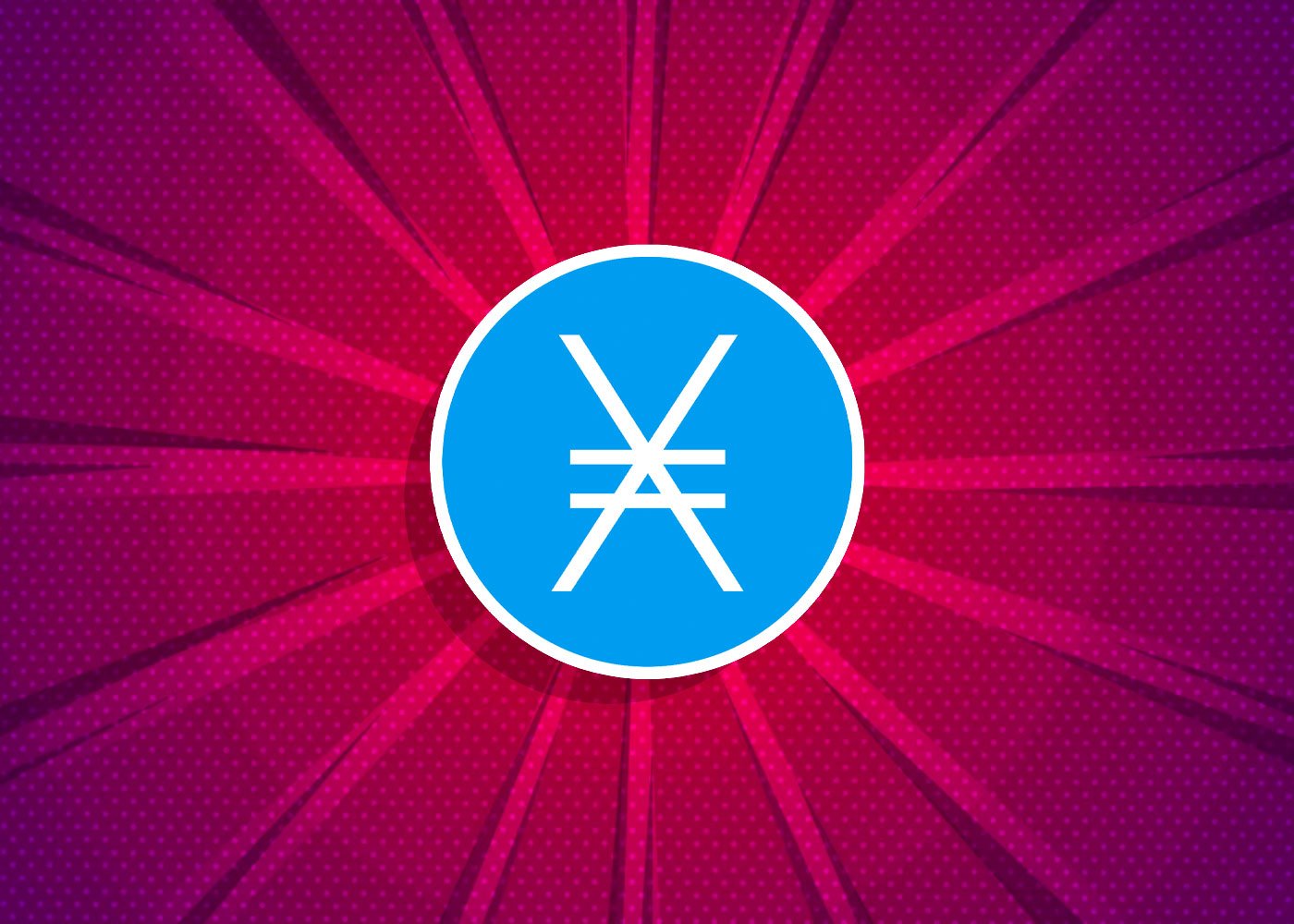 Factors Influencing XNO Price
Factors influencing the price of Nano coin:
Overall Market Conditions: The cryptocurrency market as a whole, including factors like Bitcoin's price movement, investor sentiment, and regulatory developments, can influence the price of Nano and other cryptocurrencies.
Adoption and Real-World Use: The level of adoption and real-world use cases for Nano can impact its price. Increased adoption by merchants and individuals for everyday transactions could drive demand and affect the price.
Technological Developments: Updates and advancements to Nano's technology, including improvements in scalability, security, and user experience, can have a positive impact on the coin's price.
Competition: Other cryptocurrencies and digital payment solutions competing with Nano may affect its price. Market competition and the relative strengths of competing projects can influence investor sentiment and demand.
Community and Development: The size and activity of the Nano community and ongoing development and community initiatives can impact the price. Community engagement, partnerships, and developer activity may increase investor confidence and interest.
It's important to note that cryptocurrency prices are highly volatile and can be influenced by a multitude of factors. Investing in cryptocurrencies carries risks, and it's advisable to conduct thorough research and exercise caution when considering investment decisions.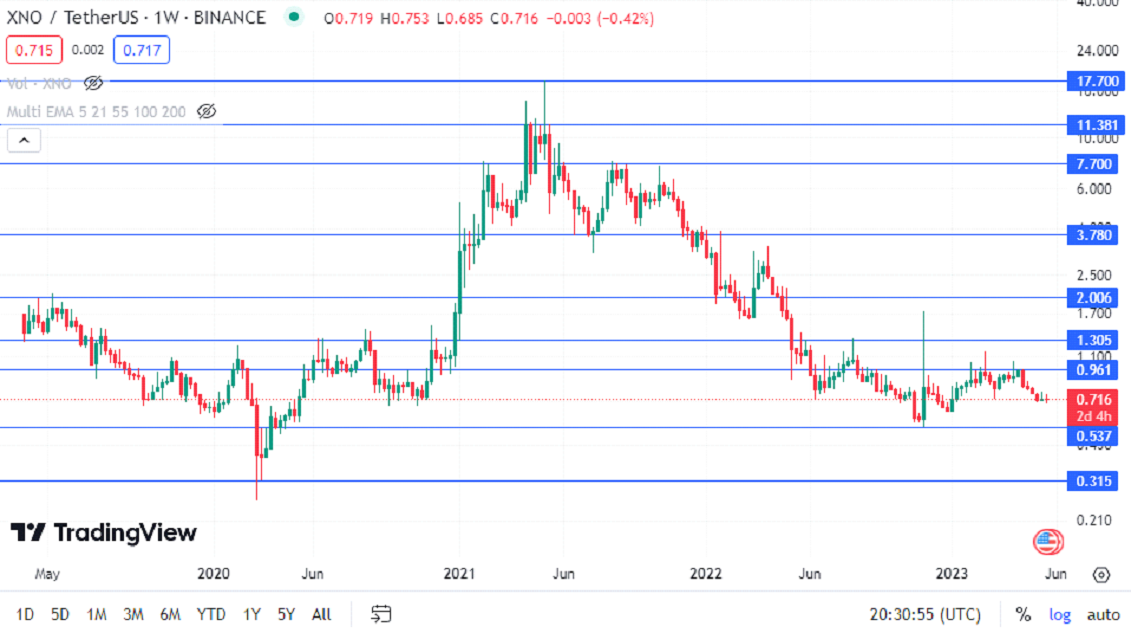 XNO COİN TECHNICAL ANALYSIS
After seeing its historical high of $ 17.70 in May 2021, XNO dropped 97% by November 2022, down to $ 0.537. Although it went up to $ 1.70 with the purchases in the market in December 2022, it is currently trading at $ 0.716. According to www.coinmarketcap.com data, XNO, which has a size of $95,689,129, has had a volume of $517,784 in the last twenty-four hours.
XNO Chart Analysis
XNO coin fell 97% from May 2021 to November 2022, from $17.70 to $0.537. XNO, which rose to $ 1.70 at the end of 2022, could not sustain this rise and is currently trading at $ 0.716. XNO, whose weekly chart we examined, has been closing between $ 0.537 and $ 1,305 for a year. This week's central support zone is $0.537, while the weekly resistance zone is $0.961.
This article does not certain investment advice or recommendations. Every investment and trading move involves risk, and readers should conduct their research when deciding. This article does not include investment advice or suggestions. Every investment and trading move involves risk, and readers should perform their analysis when determining.
How to Withdraw Money from FXTM in 2023: Step-by-Step Guide
Forex.com vs. Moomoo: Which Trading Platform is Right for You?