It is not only the men that are making waves in the world of crypto currencies . Female bitcoin miners on Instagram are also here to leave their imprint. Not only these amazing female crypto influencers are making a big difference in the industry but they are also really educating the public while encouraging more women to go for careers in blockchain technology .
Caitlin Long
Caitlin Long who is the CEO and founder of Avanti Bank & Trust is a prominent voice in the crypto space . She brings valuable visions to the table with her background as a former Wall Street executive . Long is a passionate advocate for crypto regulation and adoption and her active role in shaping Wyoming's crypto-friendly laws has gained her recognition . Her expertise in crypto and finance makes her a popular speaker in the industry .
Kavita Gupta
Co-Founder of ConsenSys Ventures Kavita Gupta is a driving force behind the adoption of blockchain technology . Gupta brings a wealth of knowledge to the industry with her background in investment banking . She enthusiastically promotes the use of blockchain across various sectors and advocates for diversity and inclusion within the blockchain space . Gupta's contributions have had a significant influence on advancing the industry .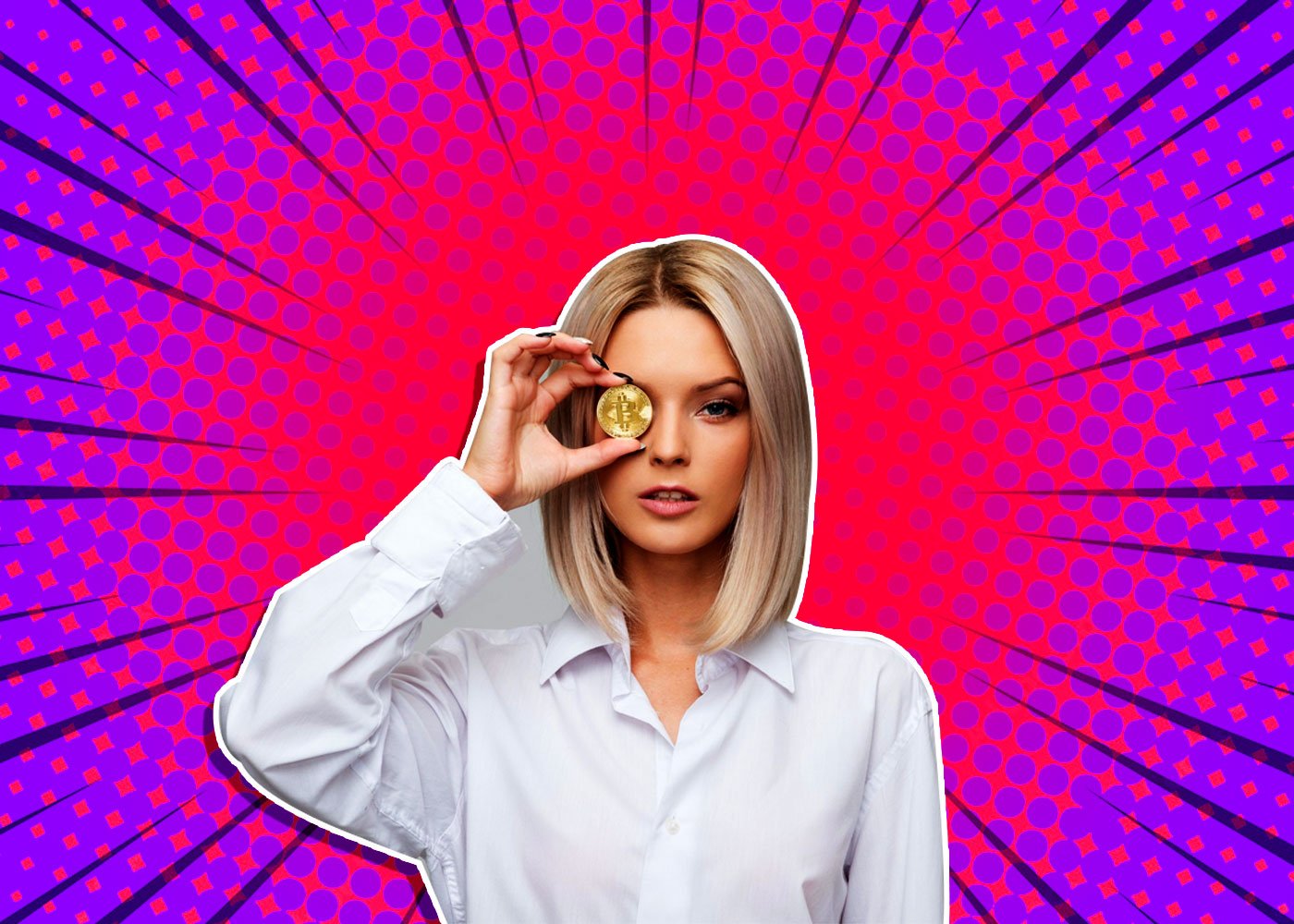 Lea Thompson
Lea Thompson has become widely recognized as a crypto influencer thanks to her contribution to blockchain campaigns and content creation . Due to her reputation for posting amusing content on Instagram she has grown to become one of the most famous users advocating crypto currencies . Because of Thompson's innovative methods for educating and engaging her audience more people are becoming aware of crypto currency .
Rachel Siegel
Rachel Siegel has appeared as a prominent female crypto influencer and entrepreneur . She owns a crypto retail store and has gained recognition for her expertise . Siegel shared her journey in a recent interview with the New York Post in which she emphasized the importance of commitment and education in steering crypto space .
Meltem Demirors
The Chief Strategy Officer at CoinShares Meltem Demirors is a respected specialist in Bitcoin . She manages $ 4 billion in assets and her expertise of investing in digital assets is well known . On top of this Demirors is co-chair and a founding member of the World Economic Forum Crypto currency Council . She actively supports women in the crypto business and encourages crypto education on websites like Skillshare .
Cathie Wood
Cathie Wood has made a significant impact in the world of finance and investment . As the founder and CEO of ARK Invest she has become a prominent figure known for her optimistic and forward-looking views on disruptive technologies . Her focus on robotics and artificial intelligence reflects her belief in the transformative power of these fields .
Cathie Wood has also gained a very big reputation for her knowledge and innovative tactics . She made it to Forbes list of the 100 most powerful women in the world in 2020 which confirmed her importance and impact in the field of investments . She was also named one of the best CEOs in the world by Barron in 2021 which gave strength to her status as a significant voice in the sector.
Natalie Brunell
The host of the podcast called Coin Stories Natalie Brunell interviews guests on topics that range from crypto currency to monetary policies and international markets . Her very insightful conversation have gathered attention and she is known for being a strong advocate for Bitcoin . Brunell's presence really extends beyond Twitter as she is also a popular figure on YouTube too in which she ranks among the top female crypto influencers .
Empowering Women and Shaping the Future of Crypto
The rise of female influencers in the crypto industry means a very big progress . Their expertise , support and educational initiatives are shaping the future of crypto currencies and blockchain technology . They are giving power to the women to embrace blockchain and driving the industry forward with their collective efforts . These women pave the way for a more inclusive and diverse future in the world of crypto currencies .