In the world of finance the terms trading and investing are often used interchangeably but they represent two distinct activities with different strategies . While both traders and investors participate in the same marketplace their goals and approaches differ significantly. 
Investors are individuals who purchase shares of a company with a long-term perspective based on their belief in the company's strong future prospects. They aim to benefit from the company's growth and success over time. Then again traders are market participants who focus on the market itself rather than the specific fundamentals of a company. They engage in buying and selling shares with the aim of capitalizing on short-term price movements. 
In this article we have brought together a list of top market wizards consisting of the most prominent traders and investors. Let's dive in and recognize them better.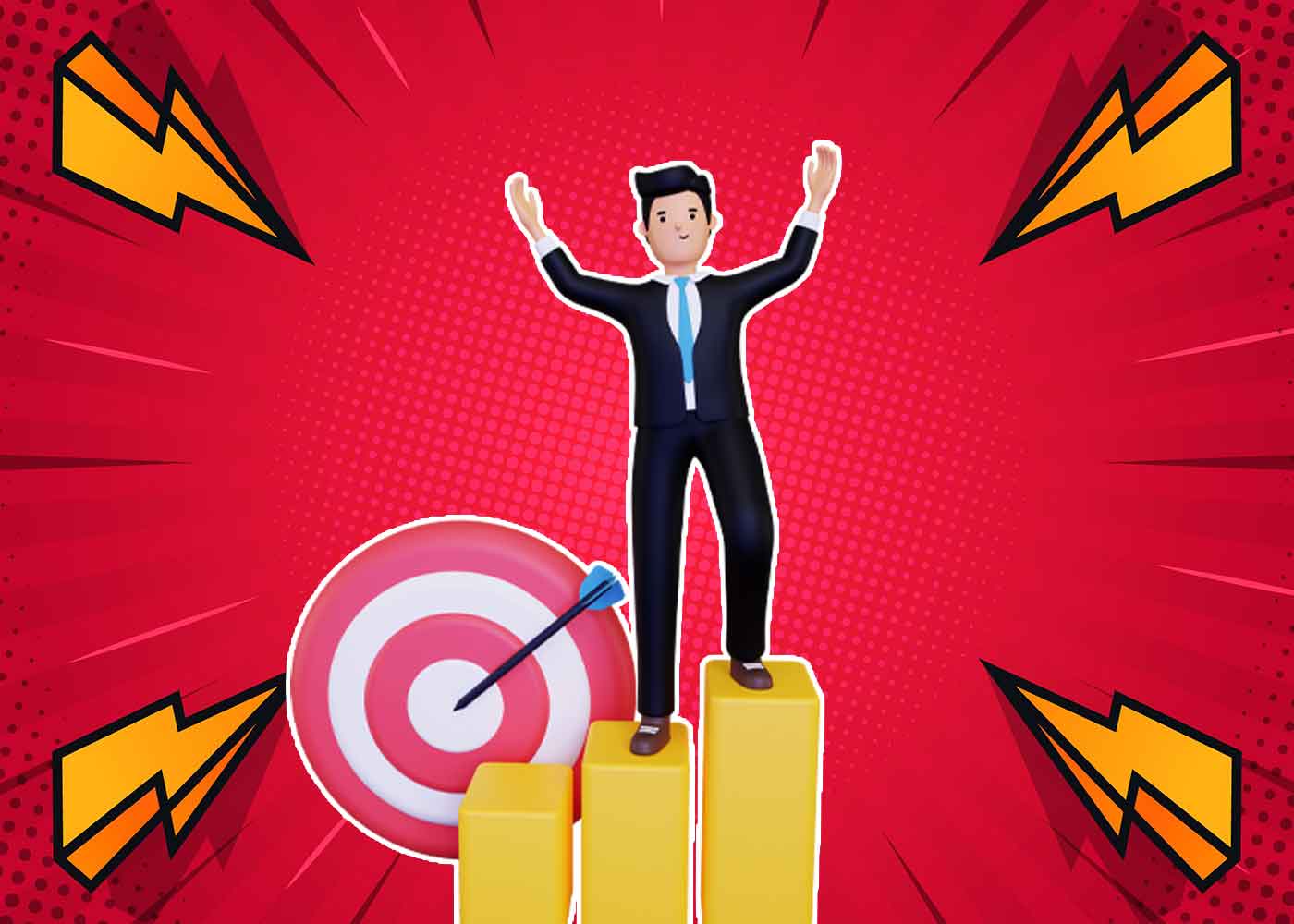 Larry Benedict's Net Worth and Financial Wizardry
The stock market guru Larry Benedict has seen his net worth grow consistently over the years even during times of financial crisis. In 2022 which was a challenging year for the S&P Benedict's proven strategies helped numerous investors to achieve double and triple-digit gains. Surprisingly there is little information available about his true net worth online and much of what is found is filled with misinformation. If you search for "Larry Benedict's net worth" you'll come across one solid figure which is around $2.55 million and is attributed to the EVP and PAO of Alder Biopharmaceuticals Inc, also named Larry Benedict. However it is widely believed that his earnings far surpass this amount given his success in founding Banyan Equity Management which is a hedge fund with over $900 million in assets under management . Although Benedict closed the fund in 2018 he remains a successful figure in the trading community with his venture The Opportunistic Trader which provides exclusive insights and strategies. 
Kevin O'Leary: From Software Success to Shark Tank Stardom
Kevin O'Leary's journey to financial success began with internship at Nabisco while still pursuing his MBA studies. As an assistant brand manager for the company's cat food product he gained valuable skills there that would help him shape his future accomplishments . SoftKey's success hit the roof after acquiring businesses like WordStar and Spinnaker Software. The company emerged as a major player in the educational products sector and even changed its name to reflect its acquisition of The Learning Company (TLC) in 1995 . Afterwards Mattel acquired TLC for $4.2 billion in 1999. With an estimated net worth exceeding $400 million Kevin O'Leary's financial competence speaks for itself . Projections suggest that his net worth could reach nearly $483 million by 2023 which would position him as the second wealthiest member of the Shark Tank crew. 
Cathie Wood: Pioneering Investments in Disruptive Technologies
Cathie Wood has garnered widespread recognition and praise in the finance industry, earning a spot on Bloomberg's list of 50 most influential people and Barron's list of the 100 Most Influential Women in U.S. Finance. Her innovative investment strategies and impressive track record have set her position as a prominent figure in the investment world. Wood's keen interest in disruptive technologies can be seen in ARK Invest's ETF holdings . Notably Tesla holds a significant position in ARK Invest's long-term portfolio as it comprises nearly 12 % of its holdings. Other noteworthy companies in ARK's investment portfolio include Zoom Square and Roku. ARK Invest's ETFs also maintain substantial stakes in groundbreaking businesses spanning genomics, robotics artificial intelligence and energy storage .
Justin Sun: The Crypto Whiz and Entrepreneur Extraordinaire
Justin Sun is a Chinese entrepreneur and a tech genius who is the brains behind the TRON Foundation . And if you haven't heard already Justin Sun's net worth is nothing short of impressive with one of the biggest public wallets in the crypto realm boasting a whopping $1.13 billion in assets . You may be wondering how Justin Sun accumulated such a huge amount of fortune. Well Justin Sun is no ordinary individual. He is a Chinese entrepreneur extraordinaire and a savvy cryptocurrency investor. His mastermind creation TRON has disrupted the entertainment industry with its decentralized content sharing platform . But that's not all . Sun has also ventured into other crypto projects like Ethereum and BitTorrent Token.
Tim Draper: The Venture Capitalist Who Rode the Crypto Wave
The heir to the Silicon Valley investment dynasty Tim Draper has established a strong reputation in the venture capital industry. He is known to have a good eye for making profitable investments including well-known companies like Tesla and Theranos as a founding member of Draper Fisher Jurvetson . But what really raised his net worth to new heights was his bold foray into the world of cryptocurrency . Tim Draper is a briliant example of how smart investments may result in extraordinary financial success with an estimated net worth of about $1 billion . When Draper entered the realm of cryptocurrency his net worth saw a significant increase.
From Rising Star to Stacked Bank Account: The Astonishing Net Worth of Jesse Watters
Jesse Watters is a political analyst and TV personality from the United States who is skilled in boosting revenue . Forbes estimates that Jesse Watters' net worth will reach a staggering $ 95 million by 2023 and his story of achieving such financial success is nothing short of fascinating. When we consider his voyage his net worth has suddenly increased. It nearly doubled to $ 24 million in 2020 from $6 million in 2018 to $10 million in 2019 and $ 24 million in 2020 . It hit a record-breaking $ 52 million in 2021 before rising sharply to $ 77 million in 2022 . Watters' net worth is an astounding $95 million as of 2023 .
From Harvard to Billionaire: Tyler Winklevoss and the Power of Cryptocurrency
Tyler Winklevoss had a burning desire to build a successful career that could rival his father's notable net worth. Alongside his twin brother Cameron Tyler discovered his passions for music, languages and rowing. The brothers competed throughout their time at Harvard University where they both studied economics. Tyler's educational journey didn't stop there. He furthered his studies at Oxford University and obtained an MBA from their School of Business. By venturing into the world of cryptocurrency using their settlement funds the Winklevoss brothers displayed foresight and made investments that allowed them to accumulate thousands of Bitcoins which is equivalent to around 1% of the total circulation. As the price of Bitcoin skyrocketed Tyler turned an $11 million investment into a billion-dollar fortune within a span of four years.
The Trailblazing Journey of Tom Sosnoff: From Options Trader to Financial Education Pioneer
Tom Sosnoff is a visionary in the world of finance with a humble background from New York. His passion for finance and economics led him to study at Western Michigan University where he sharpened his skills and knowledge . After graduating Sosnoff embarked on a remarkable journey that would establish him as a prominent figure in the trading industry. The gaining of Thinkorswim by TD Ameritrade in 2009 marked a new chapter for Sosnoff . He cofounded Tastytrade which is a financial media company that offered a fresh and entertaining approach to learning about finance and trading . Sosnoff authored several books including "The Compleat Strategyst" and "Options Theory and Trading" His expertise and insights have made him a sought-after figure in the financial world . 
Alexandre Dreyfus: Empowering Fans and Leading the Blockchain Revolution
The blockchain and gaming industries have been forever changed by French entrepreneur and investor Alexandre Dreyfus . Chiliz is a ground-breaking platform that Dreyfus developed to connect fans of sports and entertainment with their favorite teams and personalities . Chiliz does this by using the revolutionary digital asset known as Fanhi Token which provides a unique level of interaction for fans . Dreyfus was the CEO of the top online poker organization in France Winamax prior to starting Chiliz .
Jim Rickards: A Financial Sage with a Wealth of Wisdom
Rickards has written influential books such as "Money is Dead" and "The Road to Ruin" which have sparked widespread discussion and received international praise . His thoughtprovoking ideas have resonated not only in the United States but also across Europe and shaped the way people perceive and navigate the world of finance . Today Jim Rickards is not only an accomplished author but also a highly popular speaker and investment expert . He visits the stages of prestigious universities and top-tier financial institutions and shares his invaluable insights on precious metals and offers strategic guidance to individuals and organizations alike . 
Raoul Pal: The Visionary Voice Shaping the Financial Landscape
Raoul Pal is a former hedge fund manager, a macroeconomic expert and entrepreneur. Pal has risen to the top of the financial sector where he is still making an impact thanks to his expertise and perceptive views . As the creator and CEO of Real Vision he provides a platform for in-depth analysis and expert commentary from industry insiders. Pal has a significant media presence because of his incisive comments. Reputable financial news outlets like CNBC and Bloomberg frequently use him as a pundit . Additionally he uses Twitter where he delivers timely analysis on the economy and market and has a significant following.
Gareth Soloway: Empowering Traders with InTheMoneyStocks
Gareth Soloway is the Chief Market Strategist and CFO of InTheMoneyStocks and a seasoned financial expert . Soloway's experience began while he was a student at Binghamton University studying Economics . He stumbled onto his passion for trading there and started down a road that would eventually make him a well-known figure in the business. In 2007 Soloway and Nicholas Santiago co-founded InTheMoneyStocks.com . Together they aimed to transform the market by arming traders with the information, resources and winning tactics.
Baiju Bhatt: The Financial Mind Behind Robinhood's Success
Baiju Bhatt owns a staggering 96,472 units of Robinhood Markets' Class a Common Stock which is valued at over $ 7.4 million. But that's not all. Over the past couple of years he has also sold HOOD stock worth over $ 5.2 million . He's not just a big-shot stockholder . Baiju Bhatt holds key positions at Robinhood Markets as the Co-Founder, Chief Creative Officer and Director. And for his hard work and dedication he takes home a tidy sum of $ 895,811 as compensation . At 36 years old Mr. Bhatt is a force to be reckoned with in the financial world. Since the inception of Robinhood Markets he has played a crucial role as a Co-Founder, Chief Creative Officer and Director and contributed to its remarkable success .