This article will analyze the TFUEL coin according to coinmarketcap data. First, we will discuss the TFUEL coin and its projects and make technical and graphic analyses. The analysis we will do in the weekly period will help the investors to take risks and manage their portfolios.
What is TFUEL Coin?
TFUEL (Theta Fuel) is a cryptocurrency token that powers the Theta Network, a decentralized video streaming and content delivery platform built on blockchain technology. TFUEL is used as a utility token for various functions on the Theta Network, including payment for bandwidth and storage resources, payment to edge nodes for relaying video streams and staking for network validation and governance.
What are the projects of TFUEL?
Some of the projects of TFUEL coin include:
Theta Edge Node:This software application allows users to share their excess bandwidth and computing resources in exchange for TFUEL rewards.
Theta Mainnet 3.0:This upcoming upgrade to the Theta Network will introduce several new features, including smart contracts and NFT (non-fungible token) capabilities.
ThetaSwap:This decentralized exchange (DEX) built on the Theta Network allows users to trade TFUEL and other Theta-based assets.
ThetaDrop:This marketplace for NFTs built on the Theta Network enables creators to sell their digital creations directly to fans.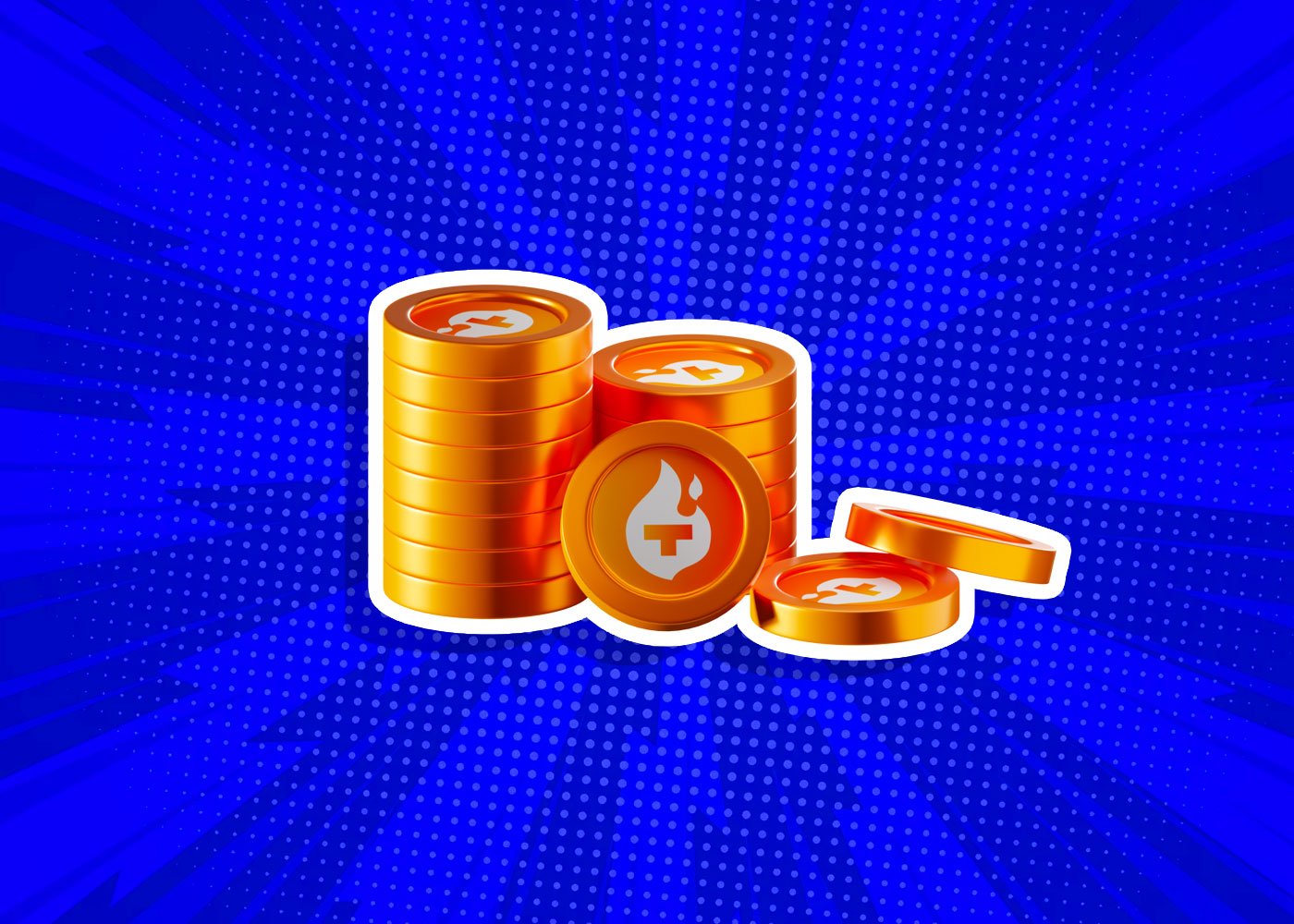 Factors Influencing TFUEL Price
The price of the TFUEL coin is influenced by a variety of factors, including:
Demand and supply:The price of TFUEL is affected by the demand and supply of the token. The price will increase if the request for TFUEL is high and the supply is limited. Conversely, if the supply of TFUEL is high and the demand is low, the price will decrease.
Adoption and usage:The more the Theta Network is used and adopted, the more demand for TFUEL. Increased usage of the network for video streaming and content delivery can also drive up the price of TFUEL.
Competition:The Theta Network is not the only blockchain-based video streaming platform. If competing platforms gain traction and offer similar services, this could negatively affect the demand for TFUEL and its price.
Investor sentiment:Like all cryptocurrencies, the price of TFUEL is influenced by investor and market sentiment. News and events, such as regulatory developments or significant partnerships, can also affect the cost of the token.
TFUEL COİN TECHNICAL ANALYSIS
After seeing its highest value of $ 0.68 in June 2021, TFUEL, which entered a downtrend, lost 95% of its value until the beginning of 2023, falling to $ 0.0312. TFUEL, which has been trying to recover since the beginning of 2023, is currently trading at $ 0.0560. According to coinmarketcap data, Audio, which has a size of $342,217,248, has had a volume of $5,444,061 in the last twenty-four hours.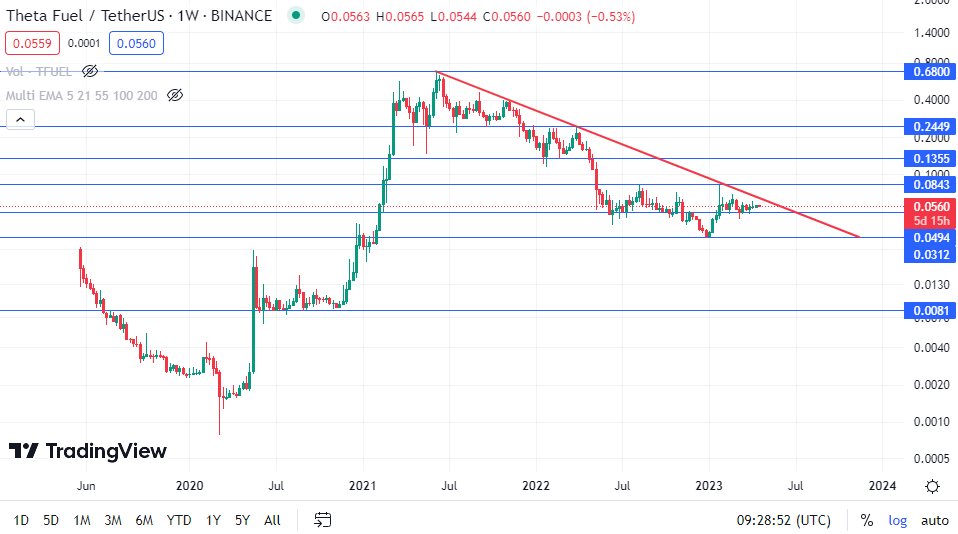 TFUEL Chart Analysis
TFUEL Coin, another coin that upset its investors by losing 95% of its value in the downtrend that started in 2021, falling from $ 0.68 to $ 0.0312, is still far from its peak value, although it is trying to recover from January 2023. When we examine the TFUEL chart, it still needs to break the downtrend it entered in 2021. If we look at the weekly-based support and resistance zones of TFUEL, which must break the falling trend (red line) to start the uptrend, $0.0494 is our support zone, while our downtrend red line and $0.0843 resistance zone can be followed.
This article does not contain investment advice or recommendations. Every investment and trading move involves risk, and readers should conduct their research when deciding. This article does not include investment advice or suggestions. Every investment and trading move involves risk, and readers should perform their analysis when determining.
It may get your attention: