In the vast world of online trading, where there are tons of options for various trading platforms, finding the best platform for you might be daunting for some. Maybe you were reading reviews, doing your own little research, and you narrowed down the list to two options: Tastytrade and Robinhood. But which is better for you? Here, we'll talk about their features, pros, and potential drawbacks to help you make a more informed choice. So, if you're ready to learn, let's crack straight into it.
Deliciously Tastytrade: Unveiling the Pros and Cons
Tastytrade, formerly known as Tastyworks, is an online brokerage platform that was launched in 2017. It is a relatively new trading platform, but it has become one of the fastest-growing ones in the world. It was designed by quite an experienced team, offering sophisticated functionality for options trades and strategies. The most distinctive feature of this platform is that it approaches to trading with a "do-it-yourself" mindset. It provides you with all those shiny tools, technology, and education that you can use to succeed on your own. 
What Are Its Pros?
One of the main selling points of Tastytrade is its huge range of educational content. Each day, the platform's expert traders produce nearly 10 hours of educational content for both new and experienced traders to improve themselves. They offer financial info, investment strategies, and some light-hearted entertainment about the finance sector. 
Another big thing about this platform is that they offer you a fully customizable trading experience. The platform is fully customizable by its users to best suit their needs. You can customize your web, mobile, or desktop platforms to include watchlists, position, and trade page details. 
Because Tastytrade was designed for options traders, nearly all of the tools that you might need as an options trader exists in the platform. It has the critical charting indicators and drawing tools that you definitely need to make quick decisions when trading.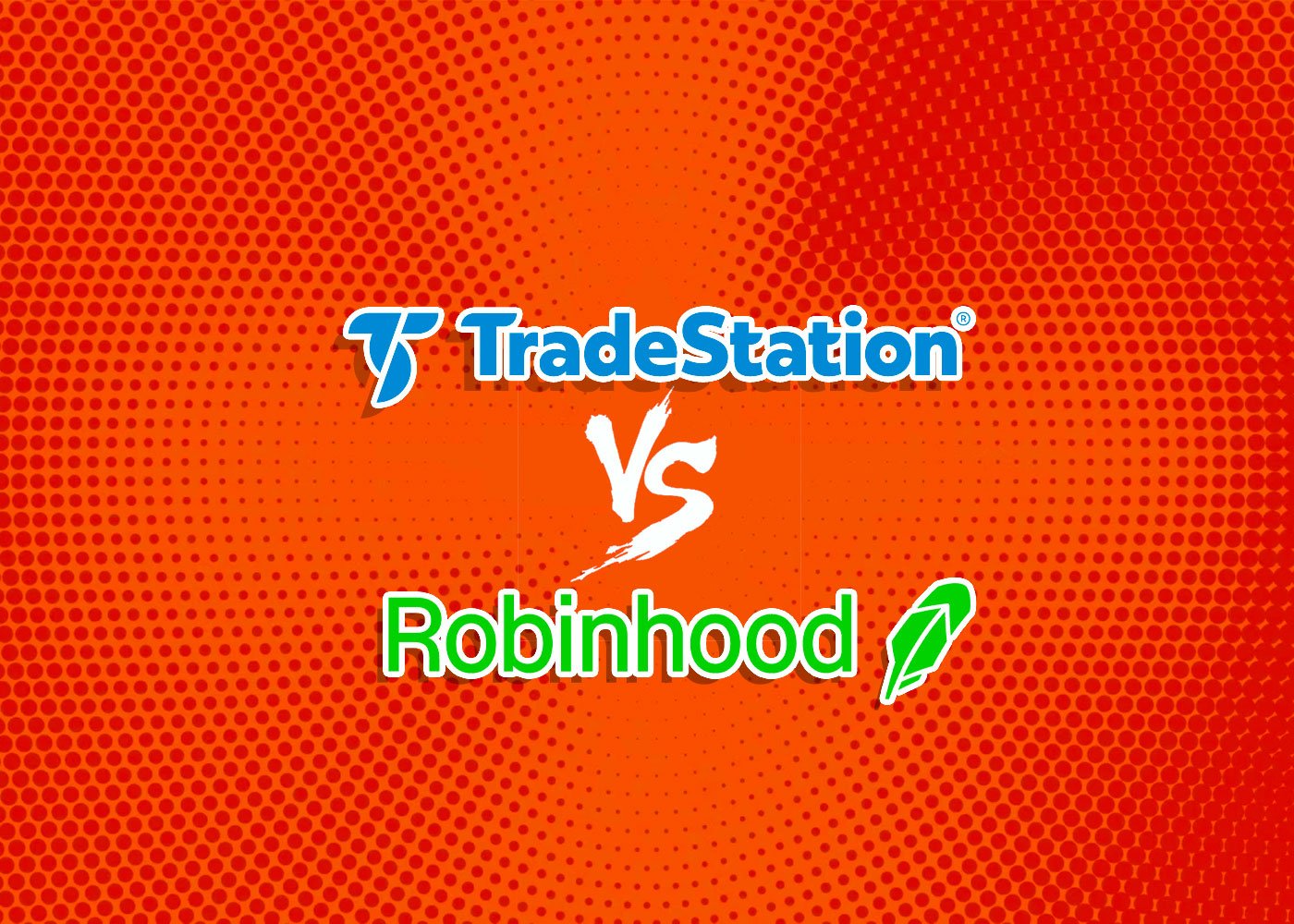 But There Are Also Some Downsides…
Unfortunately, Tastytrade is not perfect. The platform might be a little bit hard to navigate and use for new traders. As it is designed for more experienced traders, it has a steep learning curve. Fortunately, the platform offers a huge range of educational content to hasten this learning curve.
Also, there are not many fixed-income choices. Its options-trader-focused nature does not allow it to have many conservative asset classes like bonds. The only fixed-income assets that you might trade on this platform are bills, notes, and US treasury bonds. If you want to focus on fixed income, you should look for another platform. 
And lastly, Tastytrade lacks some common features like market news, research, and screeners. It does not provide you with enough info that you can support or eliminate your analyses based on the info. Also, it does not allow paper trading that can be used to learn and test various strategies. 
Robinhood: A Bounty of Investment Possibilities and a Few Caveats
If you are into trading, or you have a friend that talks non-stop about trading, there is no chance you have never heard of Robinhood. This platform was founded in 2013 to increase the accessibility of markets by making it easy for people to trade. As it lowered the barriers of trading, it quickly gained a huge following from young, tech-savvy traders. The simple design and direct trading experience helped tremendously. It's not a surprise that Robinhood achieved over 11 million active users and over $60 billion in assets in custody. 
Let's Talk About Its Pros:
The platform offers a no-fee, no-minimum trading, and this is a huge pull for new traders. It was such a big deal when they first declared this business model many competitors had to remove or reduce their fees. 
Additionally, its straightforward, intuitive app offers smooth and simple trading. Robinhood emphasizes its expertise in mobile trading which offers a unique mobile trading experience. As one of the first online trading companies that focuses mainly on mobile trading, their mobile app is just beautiful. There is also a web-based platform that offers a similar experience. 
The platform also offers fractional share trading and direct cryptocurrency access. With Robinhood, you can make fractional share trading with small amounts of money. The icing on the cake is you can directly access cryptocurrency markets, which is the newest trend in recent times.  
Robinhood shines with its cash management and recurring investment functionality as well. A revolutionary cash card allows customers to use their earned points toward future purchases. You can earn up to 1.5% interest on cash sweep accounts. Users may quickly and easily automate their investment amount into the market at a frequency that works for them with the help of the recurring investment option, which can be set up with no effort. If you are a member of Robinhood Gold, you might earn 4.65% on your idle funds as well.
No Platform Is Free of Cons, and Robinhood Is No Exception:
Robinhood has a limited amount of asset types. It has recently added retirement accounts to remedy that, but it still lacks the huge diversity of assets, such as fixed income, mutual funds, and forex, that some of the other platforms offer. The platform only allows brokerage, IRA, and Roth IRA accounts, so some investors might seek other alternative platforms for the other account types.
As easy to use as it be, research and educational content is lacking in Robinhood. Because of that, many newbie traders find it difficult to utilize the power of Robinhood to its full extent. There are screeners for stocks and ETFs, and the research tools are too simple to be effective at best. They are improving their educational material, but there are a lot of improvements to make it to be an industry standard. 
But maybe the most important push factor of Robinhood is the lack of transparency. Unfortunately, Robinhood has a history of transparency problems and trading restrictions that could push some traders from using the platform. Some traders have even expressed that they don't have the full confidence that they'll access their positions. On the other hand, Robinhood made some improvements on the transparency front, but the reputation is not fully fixed yet.
Time to Decide:
Tastytrade is a better choice for experienced traders who are looking for a platform where they can trade stocks, options, and futures. Also, it offers a huge library of educational content that can be used by all traders to hone their skills. Despite the fact that the platform can be a little intimidating for beginners, its educational content can help them overcome Tastytrade's steep learning curve. On the other hand, the low fees don't make up for the fact that the platform offers limited account amenities and investment options for casual traders.
Meanwhile, Robinhood might be a better choice for newer traders with its no-fee, no-minimum trading opportunities. The platform offers a huge range of trading options like stocks, ETFs, and cryptos, but it lacks the more advanced financial tools, asset types, and research capabilities. Lastly, in a sector where trust is everything, the reports of lack of transparency might be a huge concern for many people.
Final Verdict:
Both platforms, Tastytrade and Robinhood, offer great opportunities for both new and experienced traders. While Tastytrade has a little bit harder learning period, the platform makes it up with its high-quality educational content and a huge range of helpful tools. On the other hand, Robinhood aims to lower the barriers in front of newer traders with its simple and intuitive design and no-fee trading options. Yet, it lacks the educational content and the tools that professional traders might want to use. Both platforms are great assets for those who want to generate income by trading assets. Whatever platform you use, the key is here to make informed decisions, trade responsibly, and manage your risks carefully. 
It may get your attention:
Untangling the Truth: Do Hasidic Jews Pay Taxes?
2023 Income Inequality: What Percentage of the Population Makes Over $300K?