This article will analyze the SXP coin according to coinmarketcap data. First, we will discuss the SXP coin and its projects and make technical and graphic analyses. The analysis we will do in the weekly period will help the investors to take risks and manage their portfolios.
What is SXP Coin?
SXP (Swipe) is a cryptocurrency that operates on the Binance Smart Chain (BSC) and is designed for payments, rewards, and governance within the Swipe ecosystem. The Swipe network offers products and services, including a multi-asset digital wallet, a cryptocurrency debit card, and a decentralized exchange (DEX).
What are the projects of SXP?
The main projects of SXP coin are centered around the Swipe ecosystem, which includes:
Swipe Wallet:A multi-currency digital wallet that allows users to securely store and manage their cryptocurrencies.
Swipe Card:A cryptocurrency debit card that allows users to spend their cryptocurrencies at merchants that accept Visa.
Swipe Network:A decentralized finance (DeFi) platform that offers a range of financial services, including a DEX, liquidity pools, and staking.
Swipe Governance:A platform for community governance where SXP holders can vote on proposals and decisions related to the Swipe ecosystem.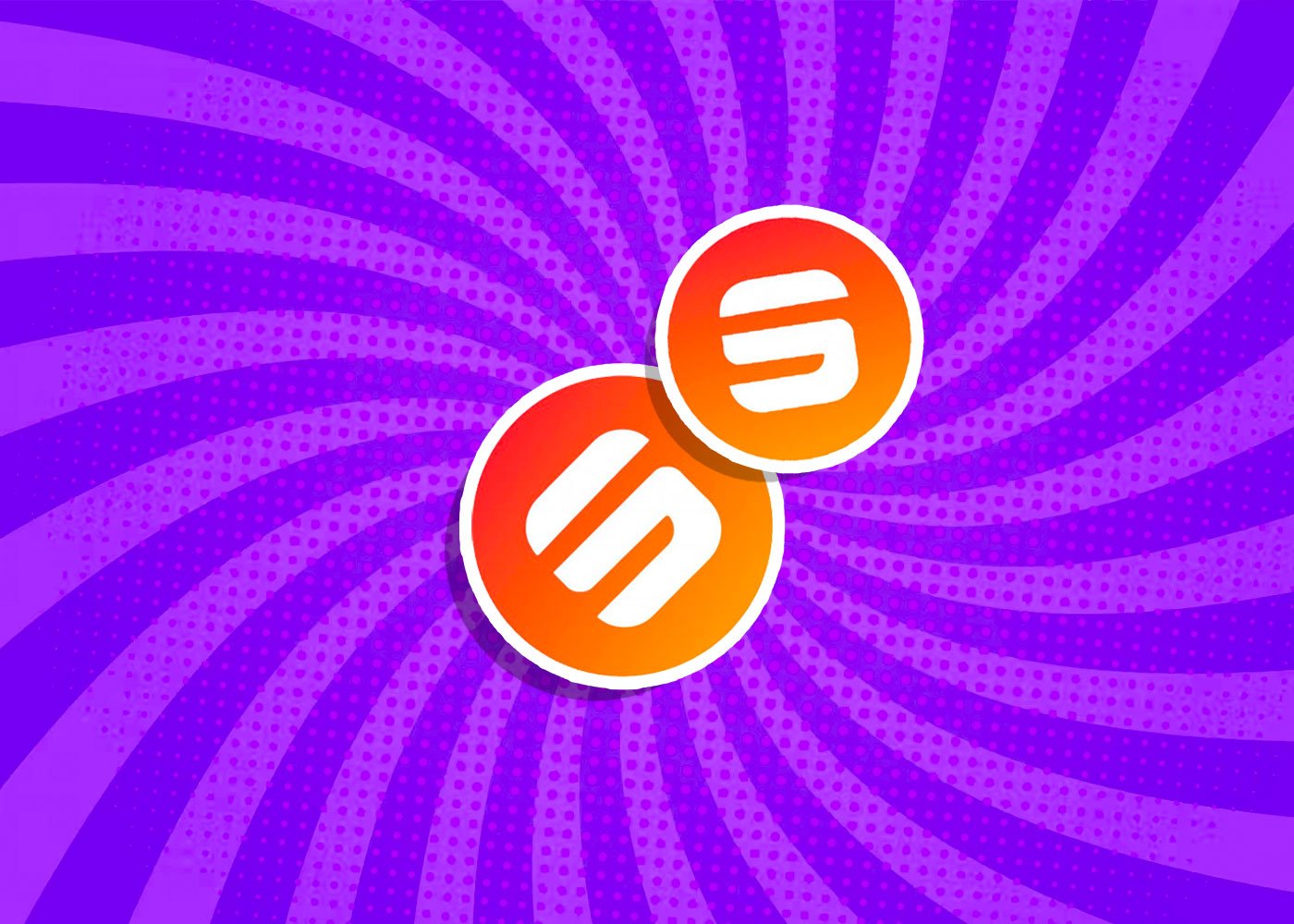 Factors Influencing SXP Price
Factors that can influence the price of SXP coin include:
Adoption and Usage: The more people use and adopt Swipe's products and services, the higher the demand for SXP will be, which can lead to an increase in its price.
Market Sentiment:The overall sentiment of the cryptocurrency market can influence the price of SXP. If investors are generally bullish on cryptocurrencies, SXP's price may increase, and vice versa.
Competition:As the cryptocurrency market is highly competitive, strong competitors can impact the price of SXP.
Regulations: Changes in the regulatory environment, such as bans or restrictions on cryptocurrencies, can impact the price of SXP and other cryptocurrencies.
Technological Developments:Any updates or improvements to Swipe's technology or the Binance Smart Chain that enhance the functionality or usability of SXP could lead to an increase in its price.
SXP COİN TECHNICAL ANALYSIS
Testing its historical peak of $5.87 in May 2021, SXP dropped 97% to $0.1993. Although SXP, which started to rise at the beginning of 2023, gained 300% in 2023, it is still far from its peak value. It is currently trading at $0.6858. According to coinmarketcap data, SXP, which has a size of $382,082,301, has had a volume of $459,296,726 in the last twenty-four hours.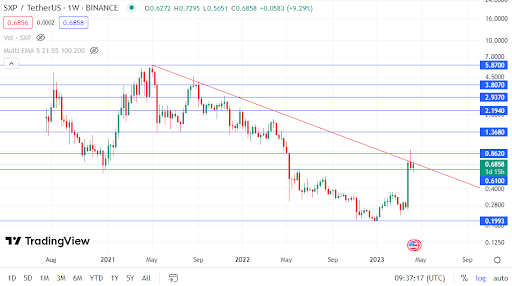 SXP Chart Analysis
After seeing the peak value of $5.87, SXP, which entered a downtrend, lost 97% of its value in two years and fell to $0.1993. SXP has been on the rise since the beginning of 2023 and has made its investors hopeful by gaining 150% in the last three weeks. When we examine the SXP chart, we see that it is trying to stay above the horizontal support of $ 0.61 and to break the downward trend that has been going on for two years. As long as it remains above $0.61, I think SXP, preparing for the rise, will go up big if it breaks the falling trend. If it closes below $0.61, a decline to $0.40 can be seen.
This article does not contain investment advice or recommendations. Every investment and trading move involves risk, and readers should conduct their research when deciding. This article does not include investment advice or suggestions. Every investment and trading move involves risk, and readers should perform their analysis when determining.
It may get your attention: