This article will analyze the SUSHI coin according to coinmarketcap data. First, we will discuss the SUSHI coin and its projects and make technical and graphic analyses. The analysis we will do in the weekly period will help the investors to take risks and manage their portfolios.
What is SUSHI Coin?
SushiSwap (SUSHI) is a decentralized cryptocurrency exchange built on the Ethereum blockchain. It is a community-driven project that aims to provide an alternative to centralized exchanges by allowing users to trade cryptocurrencies in a trustless and decentralized manner.
What are the projects of SUSHI?
SushiSwap has several projects in development, including:
BentoBox: A lending platform that allows users to earn interest on their cryptocurrency holdings.
Kashi: A margin trading platform that enables users to trade with leverage and earn interest on their collateral.
MISO: A platform for launching new cryptocurrency projects and conducting initial DEX offerings (IDO).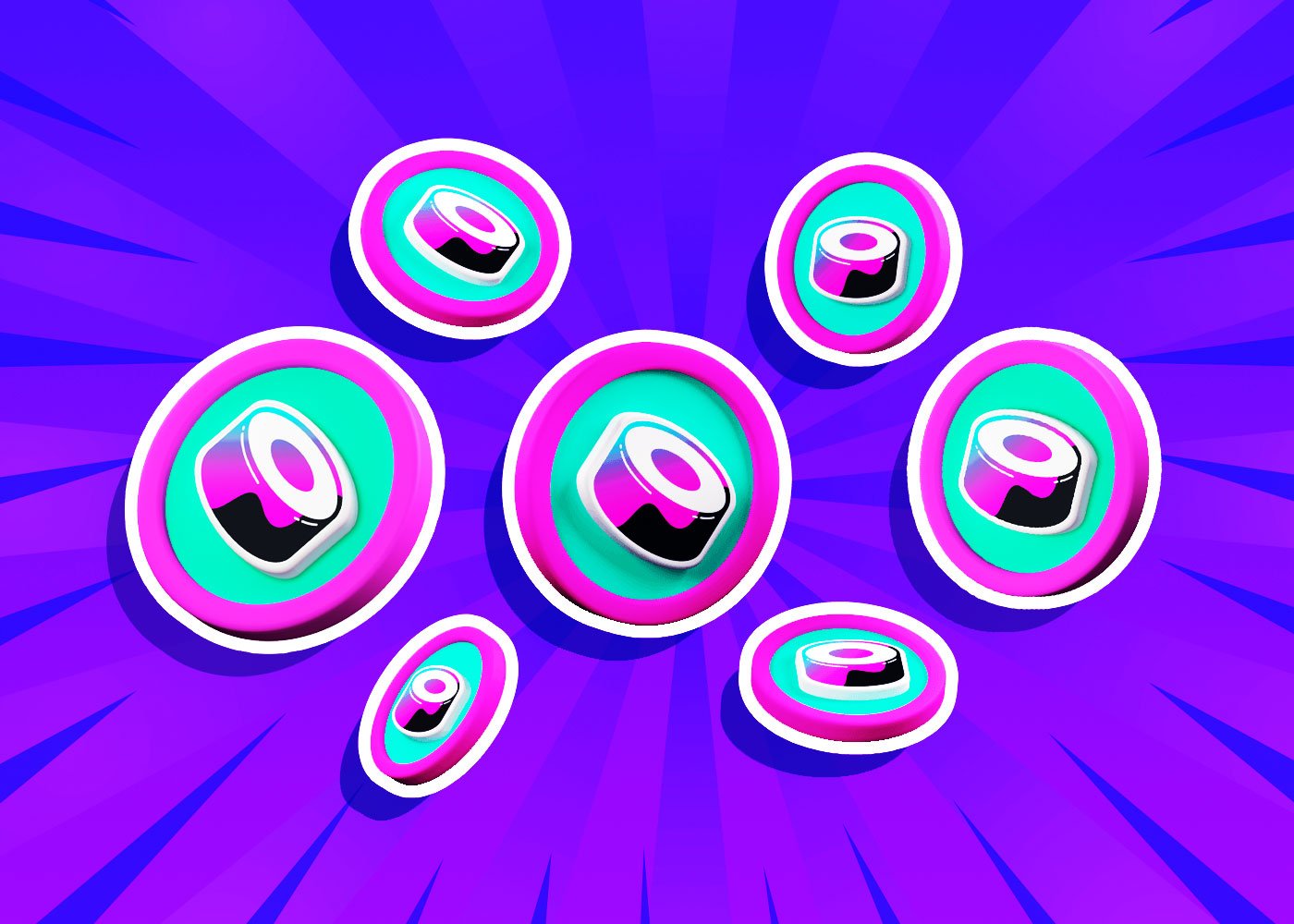 Factors Influencing SUSHI Price
The price of SushiSwap coin, like any other cryptocurrency, is influenced by various factors, including:
Market demand:The price of SUSHI is determined mainly by supply and demand dynamics. The price is likely to increase if there is high demand for SUSHI and limited supply.
Adoption:The more users and projects that adopt SushiSwap, the more valuable it becomes, indicating more excellent utility and demand for the token.
Competition:SushiSwap faces competition from decentralized exchanges (DEXs), such as Uniswap and PancakeSwap. The success of these competitors can impact SushiSwap's price.
Regulatory changes:Changes in regulations or government policies that affect the cryptocurrency industry as a whole can impact the price of SUSHI.
Technical developments:Improvements to the SushiSwap protocol, such as faster transaction times and lower fees, can make the platform more attractive to users, positively impacting the price of SUSHI.
SUSHI COİN TECHNICAL ANALYSIS
SUSHI coin, which entered a downtrend from $ 23 in May 2021, decreased by 96% until June 2022 and regressed to $ 0.922. SUSHI, which started to rise with the purchase in the market at the beginning of 2023, rose to $ 1.70 but is currently trading at $ 1.037. According to coinmarketcap data, SUSHI, which has a size of $238,765,920, has had a volume of $20,654,598 in the last twenty-four hours.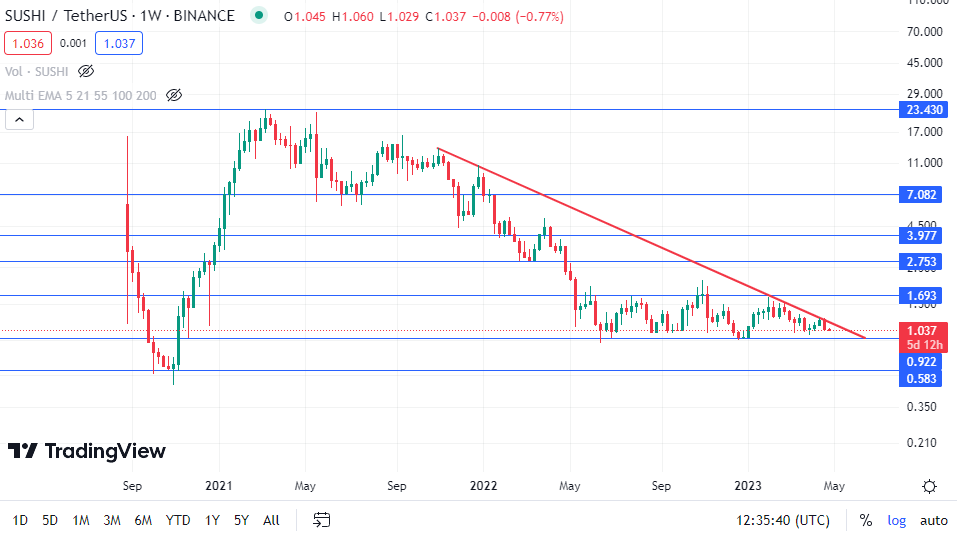 SUSHI Chart Analysis
SUSHI Coin, which fell from $ 23 to $ 0.922 with a decrease of 96%, has tried to recover since January 2023; when we examine its weekly chart, we see that it has still been unable to break the falling trend (red line). SUSHI, which is likely to face selling pressure as it stays under the downtrend, this week's support area is $0.922, while the weekly resistance area is $1,225, which is the downtrend line.
This article does not contain investment advice or recommendations. Every investment and trading move involves risk, and readers should conduct their research when deciding. This article does not include investment advice or suggestions. Every investment and trading move involves risk, and readers should perform their analysis when determining.
It may get your attention: