This article will analyze the SKL coin according to www.coinmarketcap.com data. First, we will discuss the SKL coin and its projects and make technical and graphic analyses. The analysis we will do in the weekly period will help the investors to take risks and manage their portfolios.
What is SKL Coin?
SKL (SKALE Network) is a decentralized blockchain network that provides a high-performance and secure infrastructure for decentralized applications (dApps). SCALE uses a unique architecture that allows for the creation of flexible sidechains that can run in parallel with the Ethereum network, providing greater scalability, interoperability, and security for dApps.
The SCALE Network's native token is SKL, which is used to pay for transaction fees and services on the network, as well as for staking and delegation. The total supply of SKL is capped at 4 billion tokens, with a circulating supply of around 1.3 billion tokens as of May 2023.
What are the projects of SKL?
Several projects are being developed on the SKALE Network, including dApps for gaming, DeFi, NFTs, etc. Some notable projects include:
OpenDeFi: A DeFi platform that allows users to earn high yields on their crypto assets while providing liquidity for lending and borrowing.
Mintgate: A platform for creating and selling access tokens for digital content, such as music, videos, and articles.
Alethea AI: A decentralized platform for creating and trading AI-generated art and media.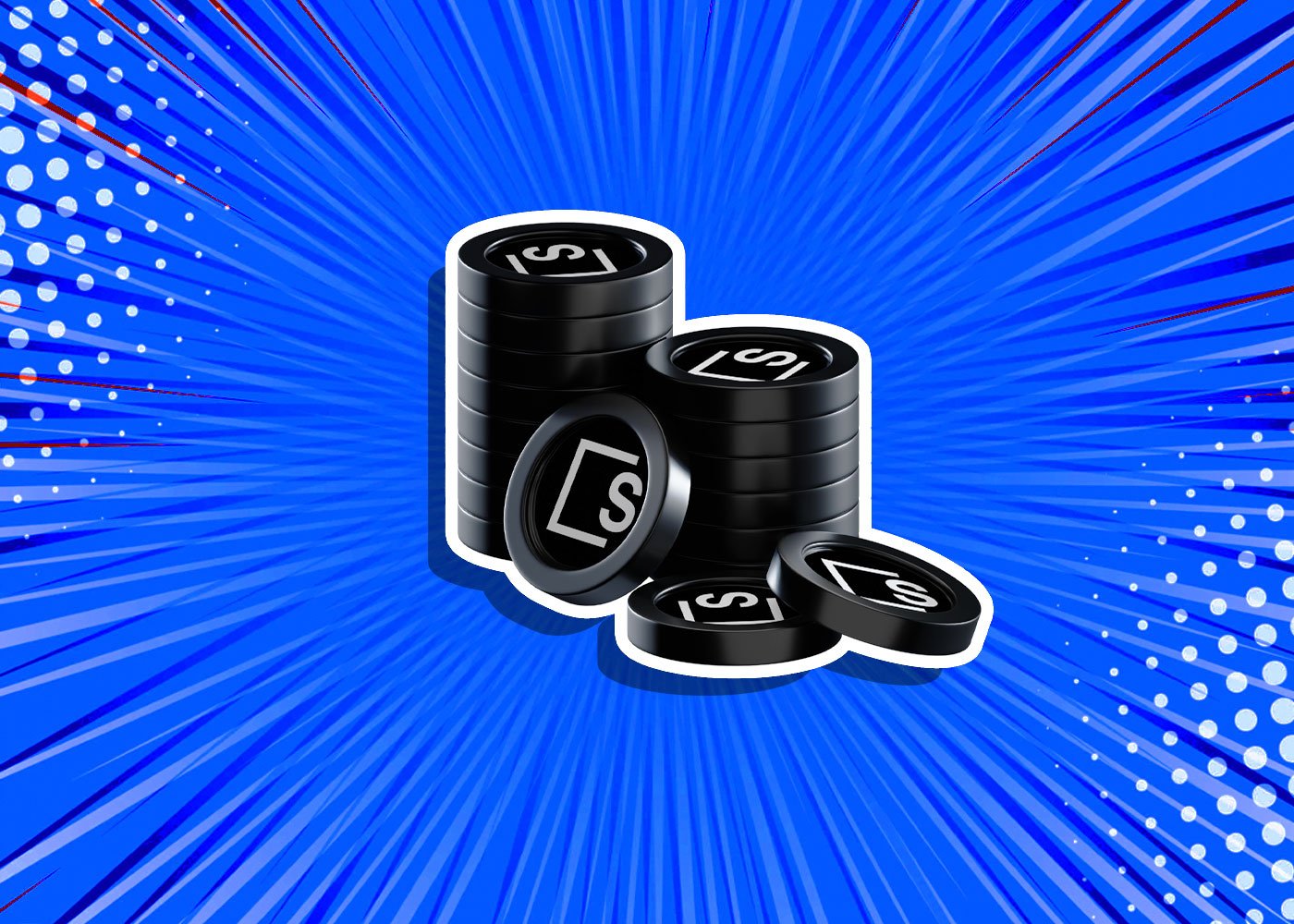 Factors Influencing SKL Price
Factors that can influence the price of SKL coin include:
Adoption and usage: The more widespread adoption and use of the Skale Network and its associated dApps, the higher the demand for SKL coins, which can lead to an increase in price.
Market sentiment: Like other cryptocurrencies, the price of SKL coin can be affected by market sentiment, including investor confidence, overall market trends, and news and announcements related to Skale Network.
Network growth and development: The growth and development of the Skale Network, including the addition of new features and improvements, can increase demand for SKL coins, which can drive up its price.
Competition: Competition from other blockchain platforms and cryptocurrencies can affect the demand for SKL coins, which can, in turn, impact its price.
Please note that the cryptocurrency market is highly volatile, and the factors influencing the price of any cryptocurrency can change over time. It's always recommended to conduct thorough research and consult with financial professionals before making any investment decisions.
SKL COİN TECHNICAL ANALYSIS
After seeing its historical high of $1.244 in March 2021, SKL has dropped 98% by the end of 2022, down to $0.0195. Although it goes up to $ 0,0700 with the purchases in the market in 2023, it is currently trading at $ 0.0363. According to www.coinmarketcap.com data, SKL, which has a size of $164,462,210, has had a volume of $4,809,788 in the last twenty-four hours.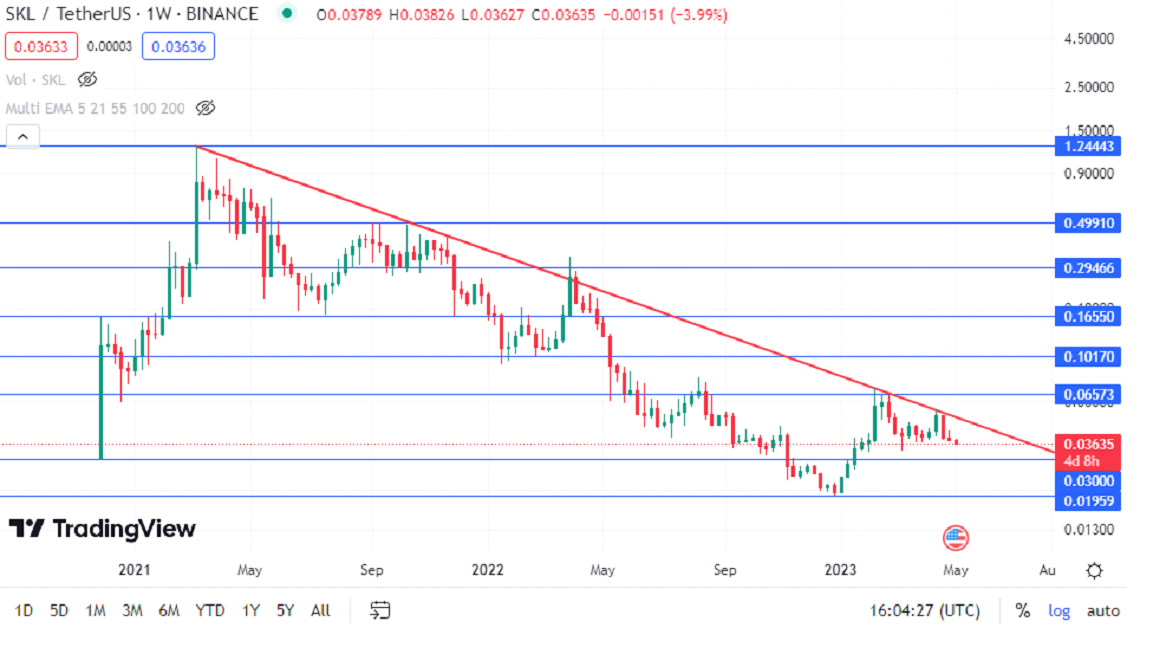 SKL Chart Analysis
SKL coin, which fell 98% from April 2021 to the end of 2022, from $ 1,244 to $ 0.0195, is currently trading at $ 0.0363 in the market, although it rose above $ 0.0700 with the purchases in the market at the beginning of 2023. The SKL coin, whose weekly chart we have examined, has not yet broken the Downtrend (red line) that started in 2021. This week's support point of SKL, which needs to close on the falling trend to start an uptrend, is $0.0300, the horizontal support zone, while this week's resistance zone is $0.0500, which is the falling trendline.
This article does not contain investment advice or recommendations. Every investment and trading move involves risk, and readers should conduct their research when deciding. This article does not include investment advice or suggestions. Every investment and trading move involves risk, and readers should perform their analysis when determining.
It may get your attention:
How to Start an Airbnb Business in 2023: A Step-by-Step Guide
BICO Coin Weekly Analysis And Price Prediction
ONT Coin Weekly Analysis And Price Prediction