This article will analyze the PAXG token according to coinmarketcap data. First, we will discuss the PAXG token and its projects and make technical and graphic analyses. The analysis we will do in the weekly period will help the investors to take risks and manage their portfolios.
What is PAXG Token?
PAXG is a cryptocurrency token representing physical gold held in custody by the Paxos Trust Company, a regulated financial institution. Each PAXG token is backed by one fine troy ounce of a 400-ounce London Good Delivery gold bar.
PAXG offers the benefits of owning physical gold, such as being a stable store of value and a hedge against inflation, with the convenience and accessibility of a digital asset. PAXG can be traded on cryptocurrency exchanges and used for payments or transfers like any other cryptocurrency.
What are the projects of PAXG?
As for projects related to PAXG, the main focus is its use as a stable and reliable store of value; the token is designed to expose investors to the value of physical gold without needing to hold or store the metal themselves.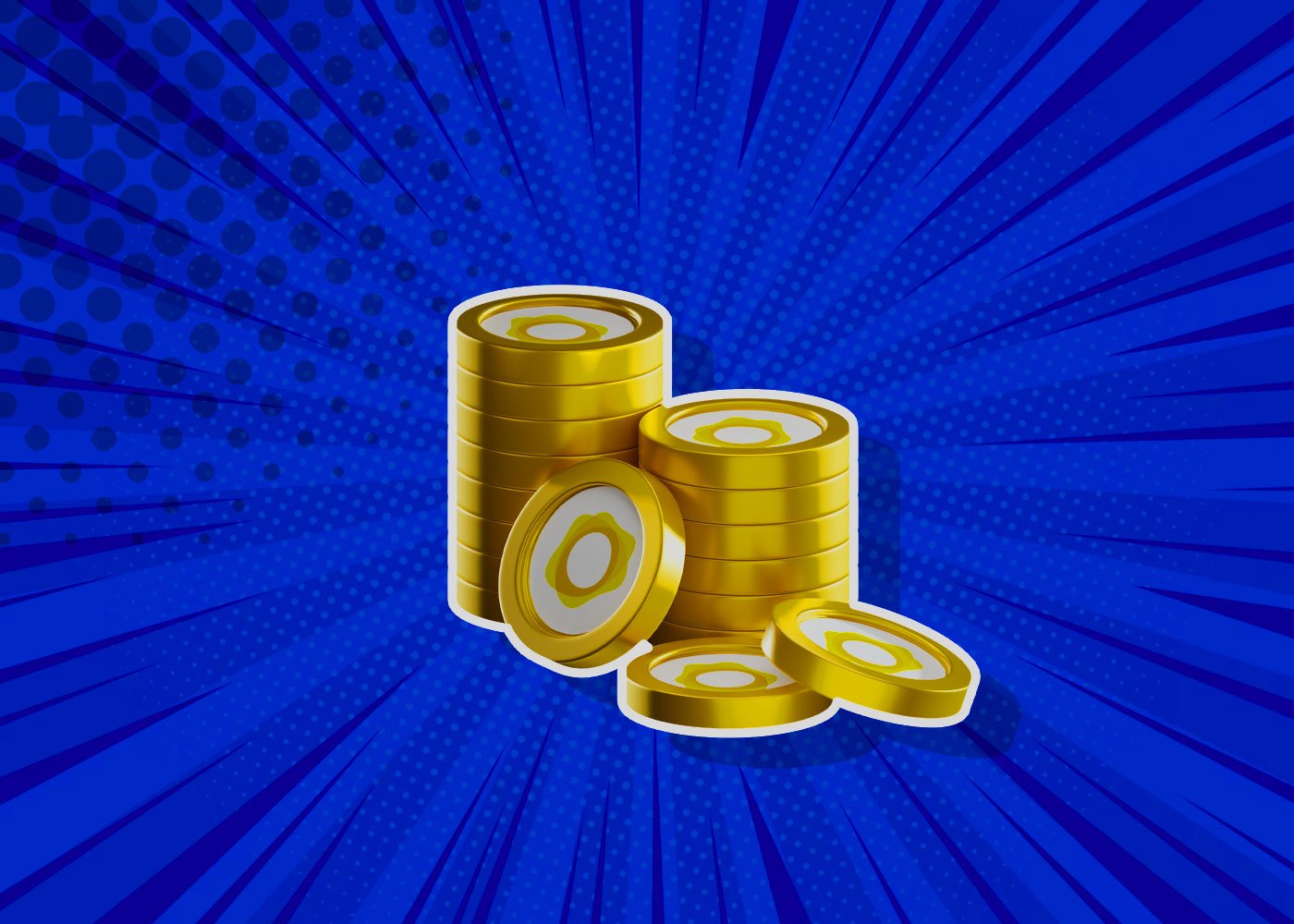 Factors Influencing PAXG Price
Factors that can influence the price of PAXG include:
Gold prices: Since PAXG tokens are backed by physical gold, changes in the price of gold can affect the price of PAXG.
Cryptocurrency market trends: As with other cryptocurrencies, PAXG can be influenced by market sentiment and trends within the broader cryptocurrency ecosystem.
Supply and demand: As the supply of PAXG is limited by the amount of physical gold held in custody, changes in demand for PAXG can impact its price.
Regulatory environment: Any changes in regulations or legal issues related to cryptocurrency or gold ownership could impact the price of PAXG.
Investor sentiment: As with any investment, the perception of PAXG by investors can impact its price, with positive news or sentiment leading to increased demand and higher prices, while negative news or sentiment can lead to decreased demand and lower prices.
PAXG TOKEN TECHNICAL ANALYSIS
PAXG, which tested the highest value of $ 2101 in 2021, dropped to $ 1610 by the end of 2022. From a technical point of view, PAXG moves within the channel formed between $ 1718-2101. PAXG is currently trading at $2025. According to coinmarketcap data, PAXG, which has a size of $549,225,575, has had a volume of $11,369,128 in the last twenty-four hours.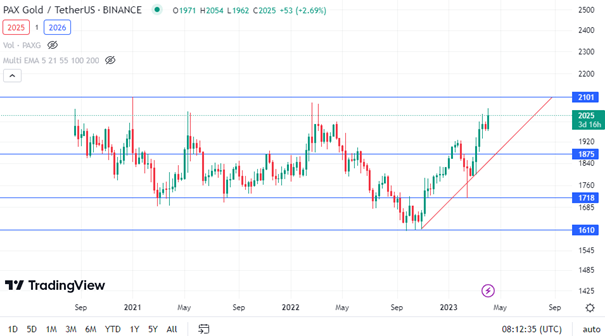 PAXG Chart Analysis
After seeing the highest value of $2101, PAXG, which showed a bearish trend, fell to the $1610 support by the end of 2022. PAXG, which has formed an uptrend with purchases from this support zone, will maintain its uptrend unless this trend is broken down. PAXG, which has a resistance of $ 2101 in front of it, can decline to $ 1718 support in possible pullbacks.
This article does not contain investment advice or recommendations. Every investment and trading move involves risk, and readers should conduct their research when deciding. This article does not include investment advice or suggestions. Every investment and trading move involves risk, and readers should perform their analysis when determining.
It may get your attention: