NFT rentals are an exciting new investment opportunity for those looking to monetize their art. With the cryptocurrency boom, the blockchain industry has opened up several creative ways to make money from digital art, including NFT rental services. Due to the increasing demand for novel and exclusive experiences by collectors, this form of renting has become increasingly popular – sparking interest from both small-scale creators and large enterprises alike. In this blog post, we will explore everything you need to know about NFT renting: what it is, its benefits, how to set it up with your artwork, and even some tips on pricing your pieces! So if you're ready to start understanding NFT rentals so that you can turn a profit off of your digital creations — let's get started!
What Is NFT Renting?
To make money off of your NFTs without relinquishing control or ownership, you can rent them out. This practice is known as NFT renting and involves temporarily leasing an NFT to another user in exchange for a fee or commission. With this method, the owner still has full rights over their asset while simultaneously being able to generate revenue from it.
The leasing of NFTs is a beneficial and alluring way for owners to make passive revenue without selling, making it ideal for NFT collectors who are not ready to part ways with their prized possession yet still wish to generate income from them.
There are several types of NFT renting:
Fractional NFT renting: Fractional NFT renting offers a great opportunity for investors to own fractional shares of an NFT without having to purchase the entire asset. Here, multiple stakeholders share their funds and buy the NFT together, allowing them to collect a portion of all rental revenues accrued from that particular digital asset.
NFT time-sharing: NFT time-sharing is an innovative way for multiple renters to experience the benefits of owning an NFT, albeit temporarily. Through this arrangement, each renter pays a fee for using the asset during their designated timeframe. The owner maintains ownership and authority over it at all times throughout the process – giving them further incentive to select responsible tenants who will treat their digital property with respect.
NFT Leasing: NFT leasing provides an excellent opportunity for owners to gain financial benefits from their digital creations. By agreeing to a specified duration, they can lease out the rights of their NFT in return for a rental fee while still maintaining ownership of it. In this way, renters can utilize the unique properties that these Non-Fungible Tokens offer without ever having full custody over them.
NFT Royalties Sharing: NFT royalties sharing allows owners to receive a portion of the revenue generated from their digital assets when rented out. This rental system is akin to fractional renting, yet with a less extended borrowing duration and possibly shifting royalty percentages.
NFT Staking: With NFT staking, those who possess NFTs can earn cryptocurrency tokens as rewards just by holding their non-fungible assets for a specific period. This process takes advantage of the incentives from blockchain networks and offers owners an opportunity to receive generous returns on their stakes.
NFT Liquidity Pooling: Through NFT liquidity pooling, owners of NFTs are empowered to come together and form a unified fund. This pooled asset can then be utilized by other investors seeking to purchase or sell their own digital collectibles, and the original contributors will see returns in the shape of fees from the trading activity!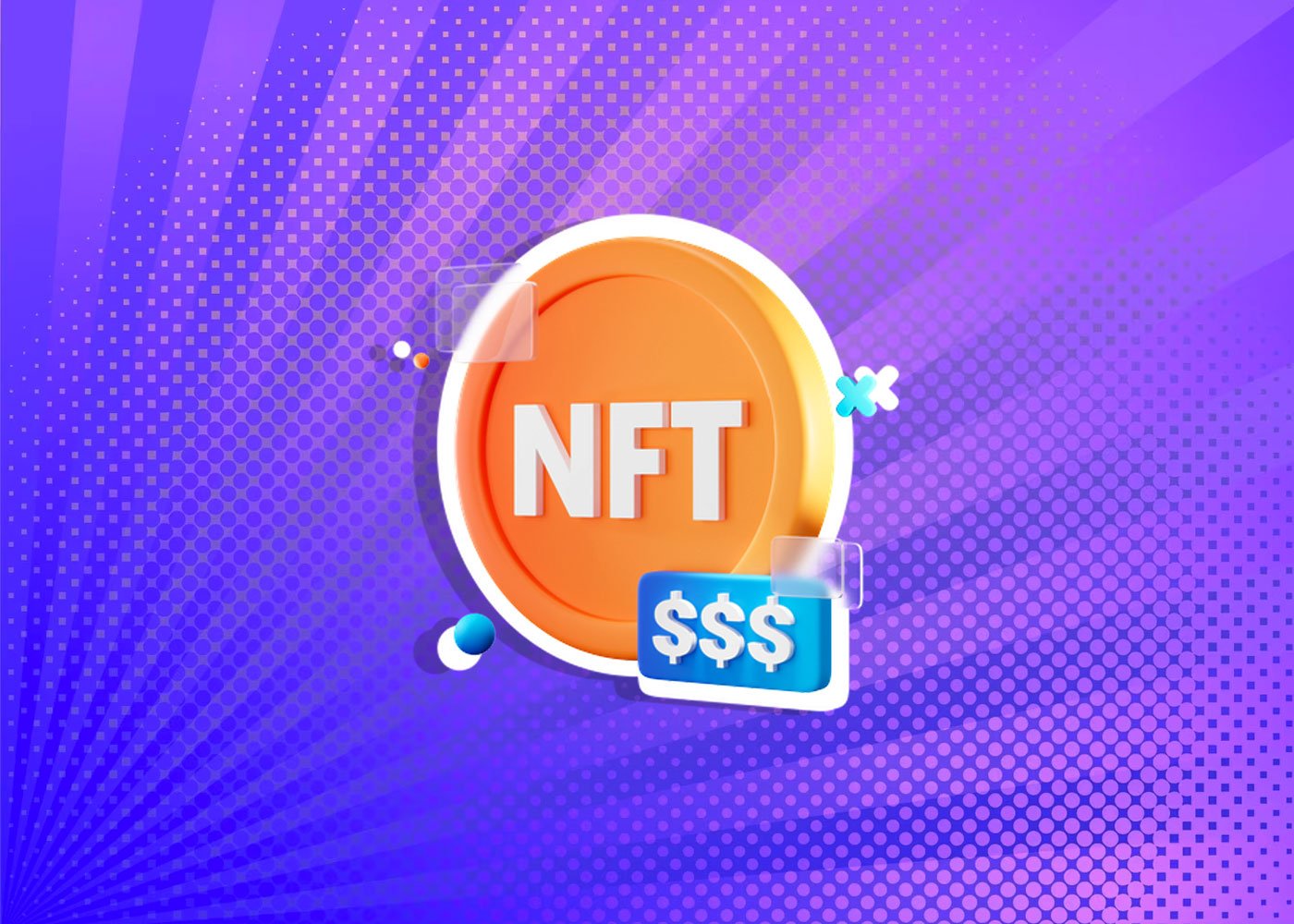 How to Rent Your NFTs:
Unlock the potential of your NFTs and start collecting regular, passive income! Here are some fundamental tips to remember when renting out your digital assets:
Decide on the type of rental: Assess which NFT rental is best for your objectives and requirements. You can decide between options like fractional renting, time-sharing, leasing, royalty-sharing, staking, or liquidity pooling.
Choose a platform: To obtain the rental platform that best serves your needs, do some research and identify a reputable NFT rental marketplace. reNFT, UnitBox DAO, and Vera are three trustworthy options for listing your NFTs.
Set rental terms: After you have identified the right platform for your rental, ensure that both parties understand the terms and conditions of the agreement. This includes duration, payment amount, revenue-sharing (if applicable), as well as other pertinent details to protect against any misunderstanding or disagreement later on.
List your NFT: Maximize the potential of your NFT by showcasing it on a platform that you trust. Don't forget to include vivid photos, an in-depth description of the asset, and all relevant rental terms! With these elements at hand, you can rest assured that this listing will be the perfect opportunity for your digital artwork or collectibles to shine.
Manage the rental: Once your NFT is rented out, make sure to uphold your obligations as laid out in the rental agreement. This includes promptly granting access to the NFT and carefully tracking its duration of use. Additionally, remain available for any questions or potential issues that may arise during the renting process.
Collect your earnings: Upon completing your rental period, you will be compensated accordingly. Depending on the platform that hosts your services, you may receive payment in common fiat currency or cryptocurrency options.
How to Rent NFTs as a Renter:
If you are interested in renting an NFT, here are some steps to consider:
Find an NFT rental platform: If you're looking for a dependable NFT rental platform, there are several great options out there. We've personally recommended some of them in the past. Check them out and explore the available inventory to find your perfect rent-to-own solution!
Search for NFTs: Utilize the search feature within this platform to locate a piece of digital real estate that suits you. By filtering your research with options such as rental type, price range, and category, it's easier than ever to pinpoint an NFT asset perfect for you.
Check the rental terms: When you've identified an NFT that intrigues you, take the time to carefully read through its rental terms. Before making your decision, you should ensure that you are aware of the rental period, fee, revenue-sharing percentage (if relevant), and other pertinent information.
Rent the NFT: If you agree with the rental agreement, renting an NFT is simple. All that's needed are payment of the fee and filling out any platform-mandated information forms – and voila! You can experience all its benefits in no time at all.
Use the NFT: Once you rent an NFT, it's yours to use and enjoy according to the terms of your rental agreement. The rental type dictates how much access you will have: from full utilization all the way down to a fractional portion.
Return the NFT: When the rental period has elapsed, follow all protocols provided by the platform to return the NFT to its rightful owner. This way, you can be sure that your transition is as smooth and effortless as possible – just make sure to abide by the terms of your agreement!
Final Words:
NFT renting can be a viable way to monetize your art. Not only does this empower artists to explore different methods of earning money from their art, but it also supports the emergence of an entirely new and promising asset class. To date, the possibilities are endless regarding what's possible with NFT rentals. Although some risks may be involved if you don't vet potential renters carefully and create detailed agreements that cover all specific needs, it is worth exploring if you're looking to expand your creative portfolio and generate substantially more revenue from your artwork. With continued development in tools related to NFTs, the potential for success for participating in NFT rentals is ever-increasing!
It may get your attention: