The world of cryptocurrency and blockchain technology has given rise to a variety of wallets but two have emerged as the most popular choices and they are Metamask Wallet vs Coinbase Wallet . These wallets allow users to seamlessly interact with the growing Metaverse of decentralized applications (dApps) and digital assets like NFTs but how do you decide which one is the best fit for you? Let's dive into the details and explore the key factors .
Exploring the Features and User Interface
Coinbase Wallet possesses an intuitive user interface that makes it an excellent choice for beginners . Its user friendly design simplifies the process of navigating the wallet and managing assets . On the other hand Metamask Wallet may appear more complex for rookies, but its browser extension format offers convenience for users engaging with decentralized applications . Furthermore Metamask allows for extensive customization, appealing to users who value personalization . Ultimately the choice between Coinbase and Metamask in terms of user interface depends on individual preferences for customization .
Security: Centralization vs Decentralization
Security is of utmost importance when it comes to managing digital assets . Coinbase Wallet follows a centralized approach where users' private keys are stored on the exchange's servers which makes Coinbase responsible for safeguarding funds . In contrast Metamask Wallet is decentralized which means that users' private keys are stored locally on their devices and gives them complete control over their funds . Both wallets offer strong security measures like two-factor authentication and seed phrases . However the decentralized nature of Metamask provides an added layer of security as users are less vulnerable to centralized exchange hacks . It's worth noting that decentralization also means users bear greater responsibility for securing their own funds .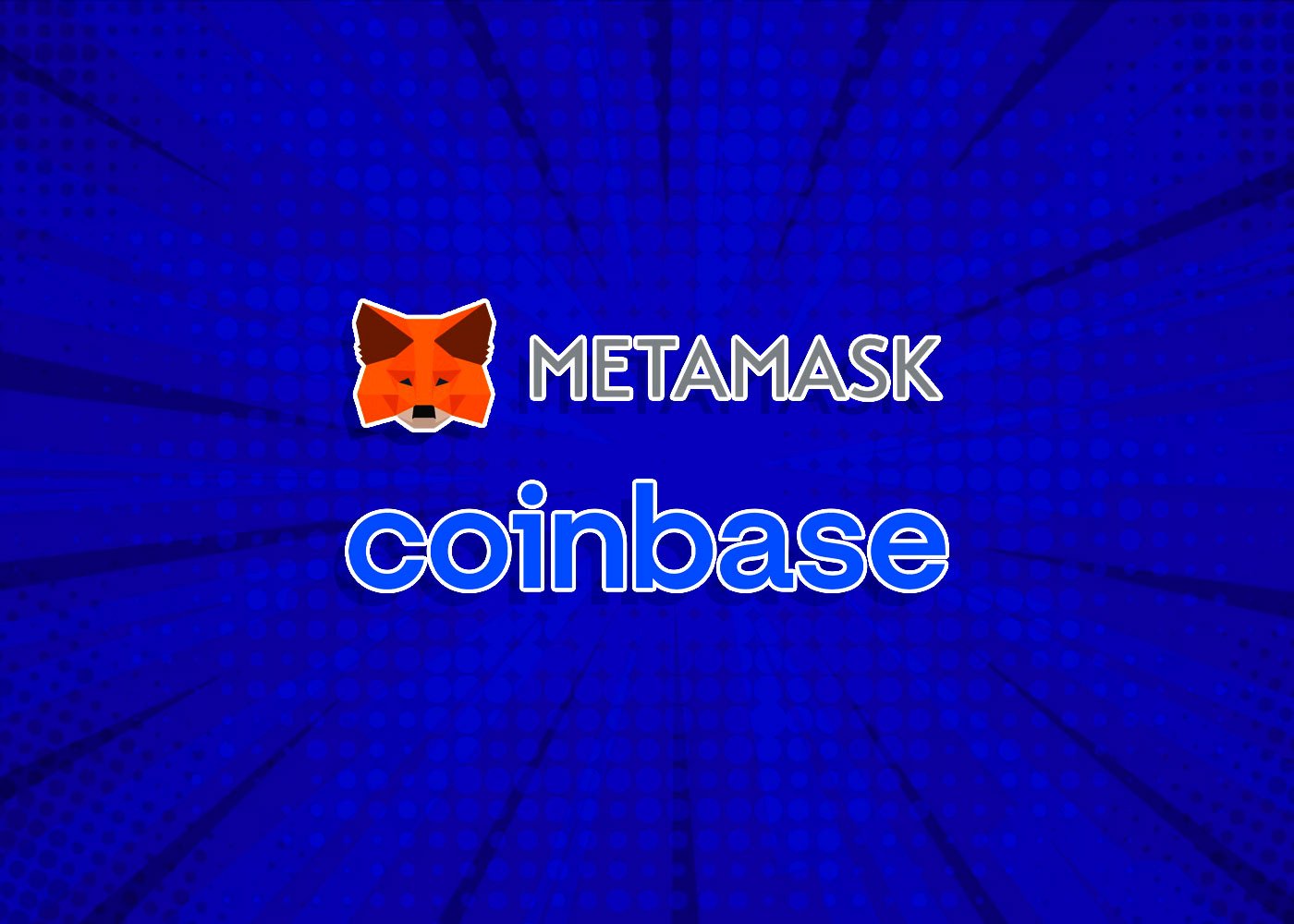 Cost and Connectivity: Comparing Fees and Blockchain Support
When it comes to cost there is a notable difference between the two wallets . Coinbase Wallet offers an in-built decentralized exchange (DEX) that allows for seamless asset swaps within the DeFi ecosystem . However the fees associated with using Coinbase's DEX are relatively high with charges of up to 1 % per swap and gas fees that can exceed $ 120 USD even when on-chain fees are low . In contrast Metamask Wallet's DEX charges only 0 .25 % per swap which makes it four times cheaper than Coinbase Wallet . Additionally Metamask Wallet supports a vast array of blockchain networks including Ethereum, Avalanche, Polygon, Binance Smart Chai, and more which makes it the most well-connected Web 3 wallet .
NFT Wallet Experience: Similarities and Third-Party Integration
When it comes to NFTs both Coinbase and Metamask Wallet provide similar experiences . When you purchase an NFT on either platform it gets stored as a token in your Web 3 wallet . The display of NFTs may vary depending on the marketplace or application you connect your wallet to such as OpenSea or Rarible . The user experience for NFTs remains consistent across Web 3 wallets as they primarily act as a bridge between the user and external platforms .
Conclusion: Metamask Wallet vs Coinbase Wallet
Metamask's wider blockchain connectivity, lower fees and greater security make it a compelling option for most users . Having been around since 2016 Metamask has established itself as the battle-tested Web 3 wallet while Coinbase Wallet is a relatively new player in the market . However individual preferences and needs may still lead some users to prefer Coinbase Wallet especially if they value an intuitive user interface and simplicity .
It may get your attention:
Brian armstrong net worth: The Mastermind Behind Coinbase's Success
Atomic Wallet vs. Exodus: A Battle of Trusted Crypto Wallets
TRAC Coin Weekly Analysis And Price Prediction