This article will analyze the LRC token according to coinmarketcap data. First, we will discuss the LRC token and its projects and make technical and graphic analyses. The analysis we will do in the weekly period will help the investors to take risks and manage their portfolios.
What is LRC Token?
LRC (Loopring) is a cryptocurrency that serves as the native token of the Loopring protocol, a decentralized exchange (DEX) that operates on the Ethereum blockchain. The Loopring protocol is designed to enable users to trade cryptocurrencies without needing a centralized intermediary, providing greater security and transparency.
What are the projects of LRC?
One of the primary projects of the Loopring protocol is the Loopring decentralized exchange, which allows users to trade cryptocurrencies in a trustless and non-custodial way. The Loopring exchange is designed to provide high throughput, low latency, and low gas fees, making it a popular choice for traders looking for an alternative to centralized exchanges.
Another project of LRC is the Loopring Wallet, a non-custodial wallet that allows users to store and manage their cryptocurrencies securely. The Loopring Wallet also supports the integration of third-party DApps, enabling users to access decentralized applications built on the Ethereum blockchain quickly.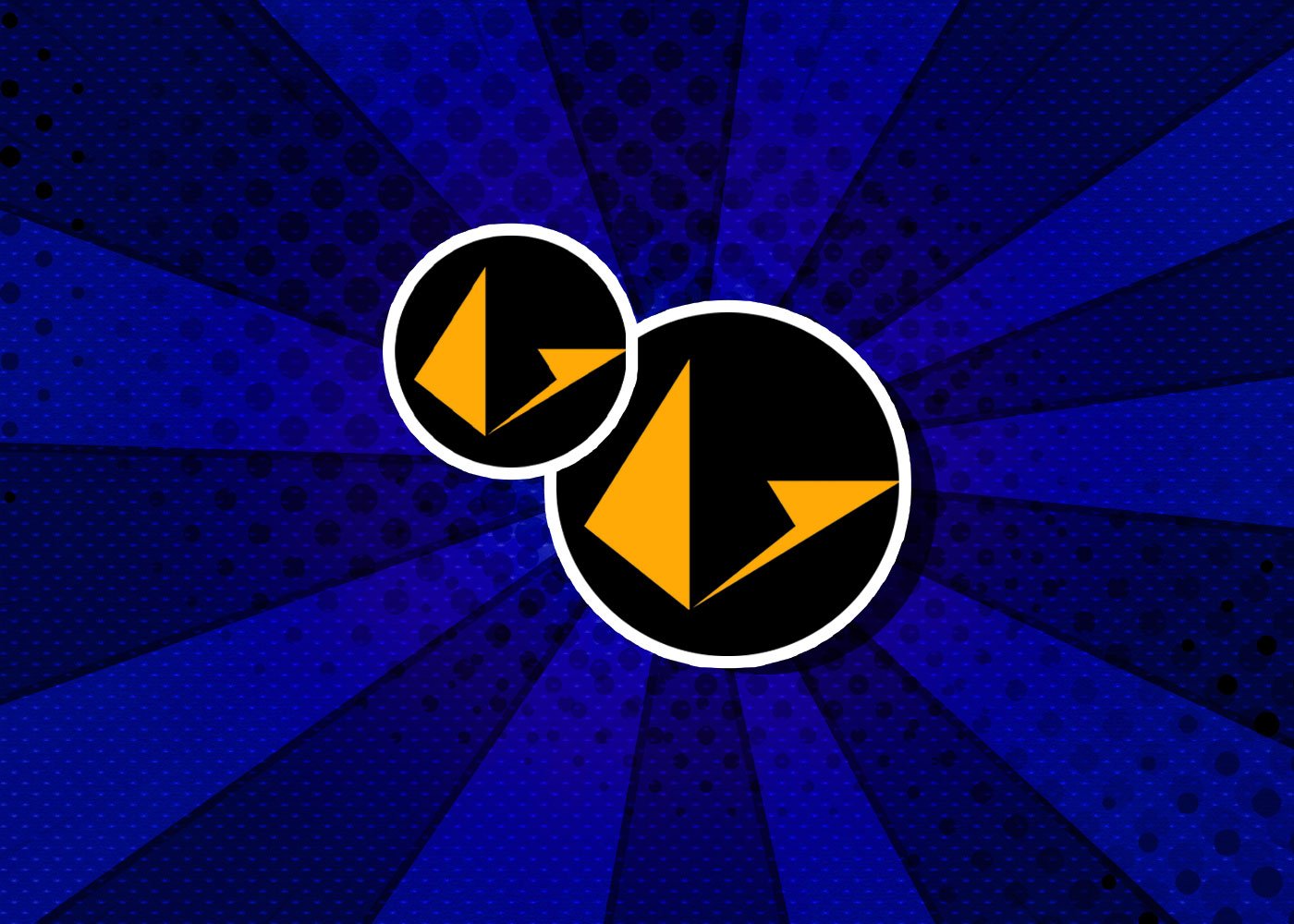 Factors Influencing LRC Price
Various factors, including overall market sentiment towards cryptocurrencies, adoption of the Loopring protocol, and demand for the Loopring decentralized exchange, influence the price of the LRC coin. Other factors impacting LRC coin price include developments in the broader blockchain industry, regulatory changes, and news related to the Loopring protocol and its associated projects; as with any cryptocurrency, LRC coin price can be highly volatile and subject to significant fluctuations based on market conditions.
LRC TOKEN TECHNICAL ANALYSIS
After testing its historical high of $3.85 in November 2021, the LRC fell by 95% within a year, falling to $0.1850. Even though it increased above 0.40 with the demand in the market at the beginning of 2023, it is currently trading at 0.3528. According to coinmarketcap data, LRC, which has a size of $470,172,047, has had a volume of $40,482,650 in the last twenty-four hours.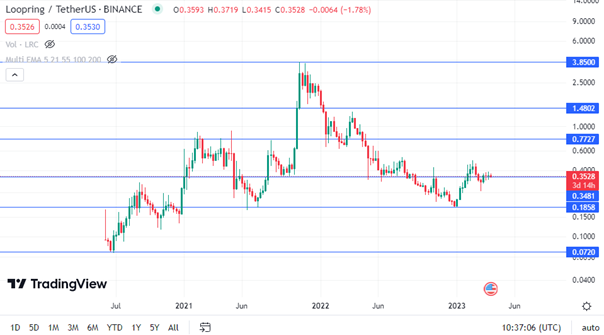 LRC Chart Analysis
LRC, which started to decline after seeing its historical peak of $ 3.85, dropped to $ 0.1850 with a loss of 95%. When we examine the LRC chart, which has been on the rise with the increase in appetite in the market since the beginning of 2023, we see that it has horizontal support of $0.1858. Having managed to stay above $0.3481, upper horizontal support, LRC can target an upper resistance level of $0.7727 with a potential of 125% as it closes above this support. If it closes below the $0.3481 support, there could be a pullback to the $0.1858 horizontal support.
This article does not contain investment advice or recommendations. Every investment and trading move involves risk, and readers should conduct their research when deciding. This article does not include investment advice or suggestions. Every investment and trading move involves risk, and readers should perform their analysis when determining.
It may get your attention: