NFT is an abbreviation for Non-Fungible Token, which is a digital asset that signifies ownership of a one-of-a-kind object or piece of information. NFTs are built on a blockchain, which is a decentralized digital ledger that securely and transparently records transactions. This implies that the blockchain may be used to verify the ownership and legitimacy of an NFT.
Islamic finance concepts are founded on the Quran and Hadith, and they seek to encourage ethical and socially responsible financial activities. The ban on interest (riba), the need for risk-sharing, and the avoidance of speculative transactions are some of the core concepts of Islamic finance. Islamic finance puts an emphasis on social justice and community development.
Given the significance of ethical and socially responsible financial activities in Islamic finance, determining whether NFTs are halal or acceptable under Islamic law is critical. While NFTs are a novel and complicated asset class, some scholars and experts suggest that they may be allowed under specific conditions, such as if the underlying asset is permitted or halal and the transaction is transparent and fair.
As a result, before making any investment choices, investors and other players in the Islamic finance business must thoroughly analyze the halal status of NFTs and confer with certified scholars and professionals in the field. Investors may assist in encouraging the expansion of the NFT industry in a socially responsible and ethical way by adhering to Islamic finance principles and undertaking rigorous due diligence.
The Underlying Asset
Permissible assets in Islamic finance are those that adhere to Shariah law principles, which restrict certain activities such as gambling, usury, and speculation. Impermissible assets, on the other hand, are those that include forbidden activities or businesses, such as alcohol, cigarettes, or firearms.
When it comes to NFTs, the underlying asset might vary greatly and fall into either group. For example, if the NFT reflects ownership of digital artwork or music that is acceptable in Islam, the NFT is likewise halal. However, if the NFT indicates ownership of anything illegal, such as a gambling game or a piece of entertainment containing unsuitable or obscene material, the NFT is deemed haram in Islam.
The Value of the NFT
The notion of value in Islamic finance is linked to Shariah law concepts that highlight the significance of openness, justice, and actual economic value. Islamic finance promotes investments in physical assets with the inherent worth that creates income through permissible economic activity.
When it comes to NFTs, market demand and the perceived uniqueness of the underlying digital asset define their worth. Yet, there are worries that the value of NFTs may be dependent on speculation or market speculation, which might be considered antithetical to Islamic financial norms.
Speculation is defined as investments in assets that are not directly related to real economic activity or tangible assets but instead rely on market expectations or projections. Market speculation, on the other hand, is the activity of purchasing and selling assets based on short-term market trends or price fluctuations rather than inherent worth.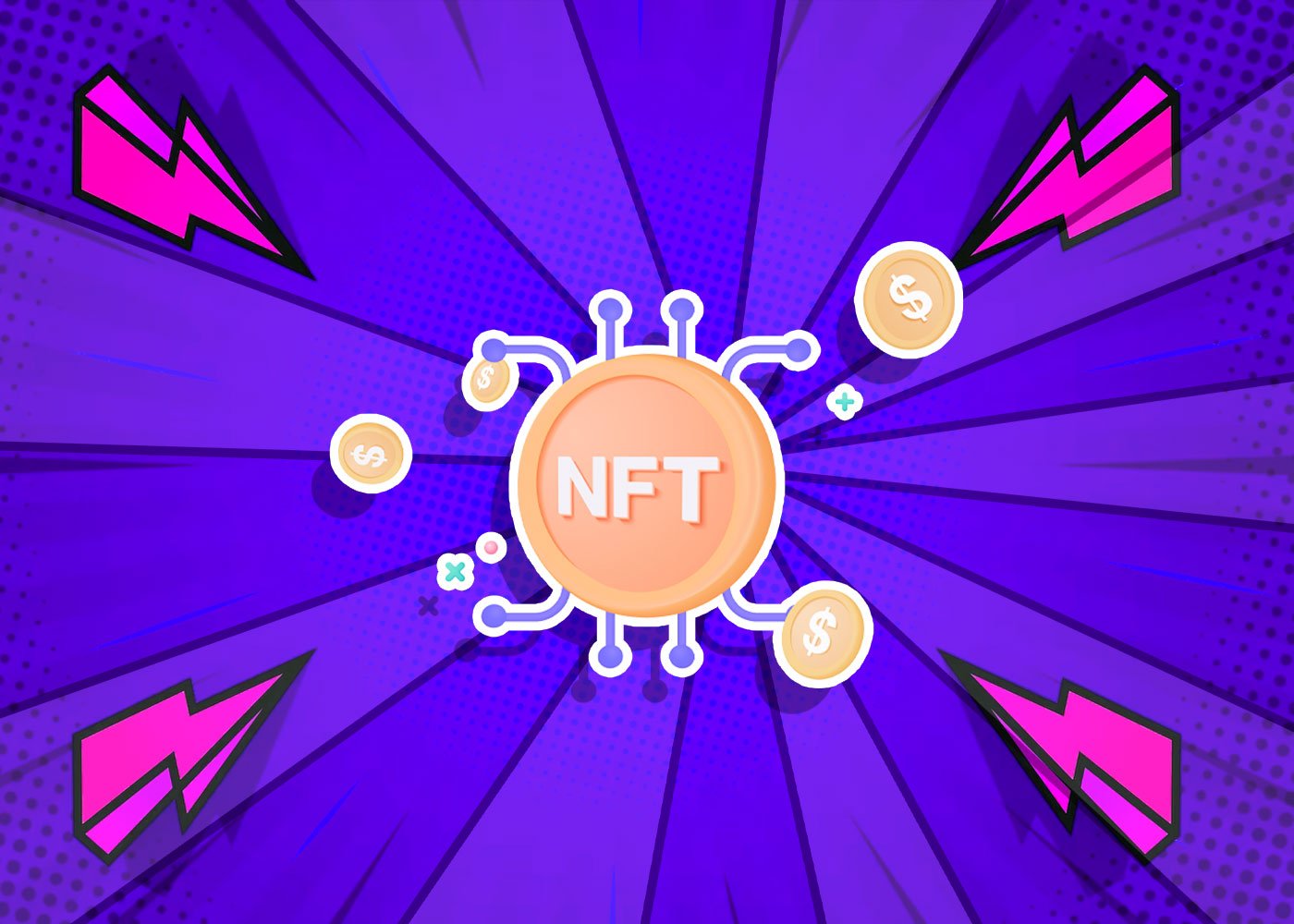 Ownership and Transfer of NFTs
When it comes to NFTs, ownership is established through the blockchain and the ownership of the NFT's unique digital asset. The blockchain is also used to transfer ownership, ensuring transaction transparency and immutability.
Ownership and transfer of NFTs conform with Shariah principles as long as the underlying digital asset and the actions linked with it are acceptable under Shariah law. In Islamic finance, the ownership and transfer of NFTs that indicate ownership of permitted assets, such as digital art, music, or other non-prohibited content, would be regarded as halal or lawful.
Yet, some people may be concerned about the environmental effect of the blockchain technology used to manufacture and transfer NFTs. It is critical to assess the possible environmental effect and ensure that the technology used to own and transmit NFTs is ecologically friendly.
The Purpose of the NFT
The idea of purpose in Islamic finance refers to the goal behind a financial transaction or investment. Shariah principles highlight the necessity of ethical behavior and avoiding behaviors that are damaging or opposed to Shariah law standards.
When it comes to NFTs, the investment or transaction objective might vary greatly. Some may see NFTs as a way to invest in and assist artists and content producers, but others may see them as merely speculative investments.
Shariah Experts' Views on NFTs
Some Shariah experts consider NFTs to be an acceptable investment choice in Islamic finance if they adhere to Shariah rules. They say that NFTs are a new means of monetizing digital assets that may help artists and content producers while also providing new investment options that adhere to Shariah finance standards.
Several Shariah scholars are wary of NFTs, seeing them as potentially problematic from a Shariah standpoint. They express worry about the speculative character of NFTs, the environmental effect of blockchain technology, and the possibility for NFTs to be utilized in activities prohibited by Shariah law.
Opinions on NFTs are generated by Shariah experts after a thorough process of researching Islamic finance principles and assessing the unique characteristics and uses of NFTs. They may take into account elements such as an NFT's underlying asset, the aim of the investment or transaction, and the environmental effect of the technology used to manufacture and transmit NFTs.
Conclusion
Finally, people and institutions involved in Islamic finance must assess if NFTs are halal or haram under Shariah rules. As NFTs gain popularity and new applications emerge, it is critical for Islamic finance experts and practitioners to continue investigating and analyzing the Shariah compliance of NFTs.
In general, people and organizations involved in Islamic finance should exercise caution while dealing with NFTs and seek counsel from competent Shariah specialists to assure Shariah compliance. They can avoid engaging in illegal operations while still supporting ethical and sustainable investing methods that adhere to Islamic financial norms.
It may get your attention: