It is a dream for many of us to earn a comfortable amount of money without having to go to an office and work hours under a grumpy manager that leeches our life energy every day. Or maybe you are looking for a side hustle that could boost your income without taking a lot of time that you could spend with your friends and family. If this is the case for you as well, you might try starting an Airbnb business. As a rising business model, short-term rentals offer great returns with minimal investments. You can rent your own, or somewhere you rent to other people who need a place to stay for a short period. In our guide, I will explain what an Airbnb business is and how to start one. Let's get straight into it.
Let's Start with the Basics: What in the God's Name Is an Airbnb Business? 
As more people are returning to traveling, thanks to the end of the pandemic, the demand for places to stay is currently increasing. And it would be a shame not to profit from this demand. Luckily, an Airbnb business could help you with that. In simple terms, it is a type of short-term rental business that works by renting out a space in your own home or a property that you own/rent to travelers and tourists from all over the world. As it is usually more comfortable and heartfelt, people tend to prefer houses rather than those lavish 5-star hotels or cheaper motels. 
The best thing about an Airbnb business is that you don't need to have a huge capital to start, and you don't actually have to be an expert at running a business. Most of the heavy lifting (finding a customer, payment process and other complicated stuff) is done by the platform. You only need to find a place to rent, decorate, manage and clean it to make it more appealing to your potential guests. But how to build an Airbnb business from the start? How to learn if it is the right job for you? 
How to Start an Airbnb Business?
Starting an Airbnb is just like starting any other business. But luckily, it is not that hard or complex. You just need to consider a few things. Here, I'll talk about some of them, and with some labor of your own, you can start a nice business that could make you a little bit richer.
First, Let's Start with Assessing the Market:
As you might guess, assessing the market is the first and maybe the most important part of building a business. If you don't have a market to sell your goods/services, you might as well not do that job, right? I mean, many nations invaded a lot of places in search of a market. Anyway…  You can start looking at some ads that offer similar things as you do to get a sense of what they offer, how they offer and how much they demand for a night. This might give you some ideas on what to do, how to advertise your place and what is the supply and demand. 
Think about the people you want to host in your place. Are there a lot of tourists in your area? What are the main attractions that might pull them to your area? What is the busiest season? These few questions might be crucial when shaping your ads and place to pull more guests. Not to be a defeatist, but it is usually a great idea to look for another job to invest in if there is a lot of supply but not enough demand. 
Another crucial point to look out for is your local laws, regulations and taxes that might apply to your business. As Airbnb itself cannot help you with legal processes, these are all your responsibilities. Talk to an expert who is experienced in this business model. You don't want to mess with agencies like IRS. After all, they were the guys that caught Al Capone.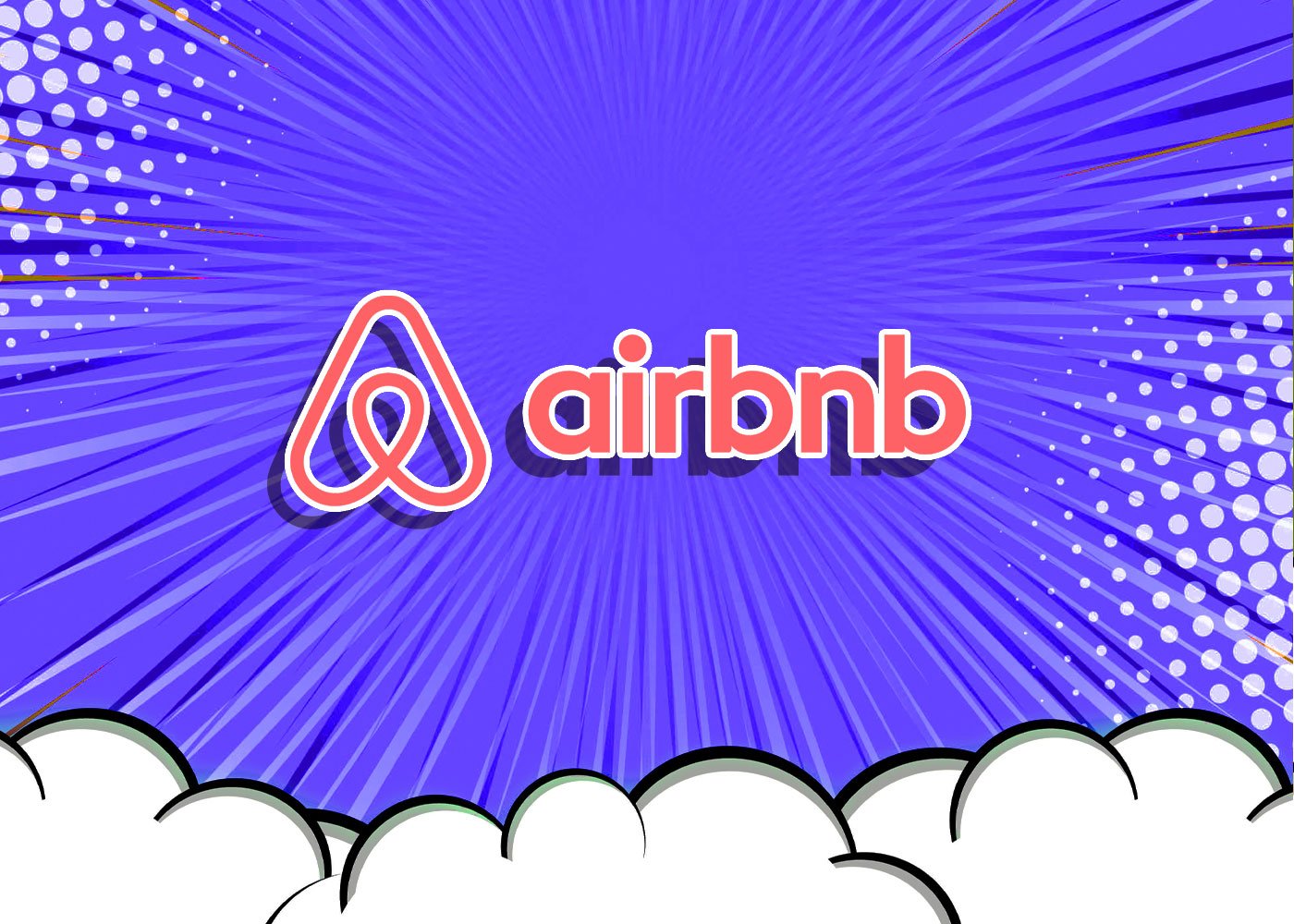 Now, Let's Calculate Your Potential Profit
After you are convinced that there are not enough supply and a nice demand, you might start calculating your profits and see if they are satisfactory for you. You might start by listing your expenses. How much will it cost you to make your place more appealing to your guests? What will you provide your guests? How much will cleaning the house and replacing linens, toiletries and mortgage or rent cost you? Plus, add the maintenance costs there and write them all somewhere. 
Now, let's decide your pricing. Remember the quick market research that we did in the beginning? Looking at the prices that other people demand from their guests might be a great starting point. You can adjust this price according to your potential expenses and market average. It is also a great idea to adjust your prices according to holidays, weekends and big events that happen in your area. Remember: the more people are satisfied with your services, the higher rating you can get. I shouldn't have to remind you that places with higher ratings can usually ask for more money, should I? Also, a quick tip: Airbnb has a feature called "smart pricing." It considers over 70 factors and decides your price for you. The only thing you need to do is set a minimum nightly rate, and the rest will be handled.  
It's Time to Decide How You'll Host
Airbnb has tons of different types of hosts. Some hosts prefer to do most of the things by themselves, like doing laundry and cleaning the place. Some hosts prefer to spend some time with their guests, acting like local guides and charging them for this extra service. To be honest, it really depends on you. You can work with a cleaning and maintenance company to do the heavy lifting with you, but it will cost you a little bit more. 
With Airbnb, you can also automate some of your work with tools like scheduled messages, quick replies and instant booking features. When and how often you rent your place on Airbnb totally depends on you. You can use the calendar to announce your availability and the maximum length of a stay. This really offers you a nice feeling of comfort and flexibility. 
Trust Me, Creating a Unique Guest Experience Is Worth It
Specializing towards a group of people is a great way, but not THE right way, to do this business. For example, if you want to focus on people with pets, you might add some amenities for pets to your roster. Or, if you want to pull more couples that seek a romantic trip, you might add a couple of stuff that might be appealing to those people. I will not give an example, you can use your imagination. 
These little things will make the experience more memorable. And there is nothing better in this sector than a nice, heartfelt and honest review of a happy guest. 
You Are Ready to Market Your Place
Marketing your place with Airbnb is so easy, and you don't have to pay anything if you don't have any reservations. They demand the service fee only when a reservation is confirmed. Take some nice photos of your place, find a catchy title that might attract people, write a detailed and thoughtful description for your place… These are all vital things that might attract people. 
Don't worry if people do not start queueing up. Success won't come overnight. And don't forget, any place can be perfect for somebody.
When In Doubt, Contact Airbnb's Support:
Don't be afraid of calling for help. Airbnb offers an amazing 7/24 support service for both guests and hosts alike. If you have any questions about insurance, feel free to ask. Seeking to connect with other hosts? There is a huge community center that can help you with most things about Airbnb-ing. You can even reach a superhost (a very cool name, am I right?). 
Airbnb also offers its support when it comes to insurance, guest identity verification, reservation screening, and a 24-hour safety line. Your art & valuables, car, pets and income are insured by Airbnb. Also, if a guest is hurt or their belongings are stolen or damaged, they are protected by Airbnb, too. 
Let's Wrap It Up
As you understand, starting an Airbnb business might bring you the financial freedom and comfort that you are dreaming of. If you follow the steps given in this guide, you might have an easier time building your Airbnb business. Creating a welcoming and safe place for your guests, providing excellent customer service and even sometimes going above and beyond for your guests are the keys of success when it comes to the hospitality business. I wish you good luck in your venture. 
It may get your attention:
Untangling the Truth: Do Hasidic Jews Pay Taxes?
2023 Income Inequality: What Percentage of the Population Makes Over $300K?