This article will analyze the HOT coin according to coinmarketcap data. First, we will discuss the HOT coin and its projects and make technical and graphic analyses. The analysis we will do in the weekly period will help the investors to take risks and manage their portfolios.
What is HOT Coin?
The HOT coin is a cryptocurrency designed to be used on the Holochain platform, a decentralized computing network that aims to provide an alternative to blockchain technology. The HOT coin is the native token of the Holochain network and is used to pay for various services on the platform, such as hosting and storage.
What are the projects of HOT?
The main project of the HOT coin is the Holochain platform itself, which is intended to enable developers to create decentralized applications (dApps) that are more scalable and efficient than those built on traditional blockchain networks. The platform also aims to provide greater privacy and data ownership to users.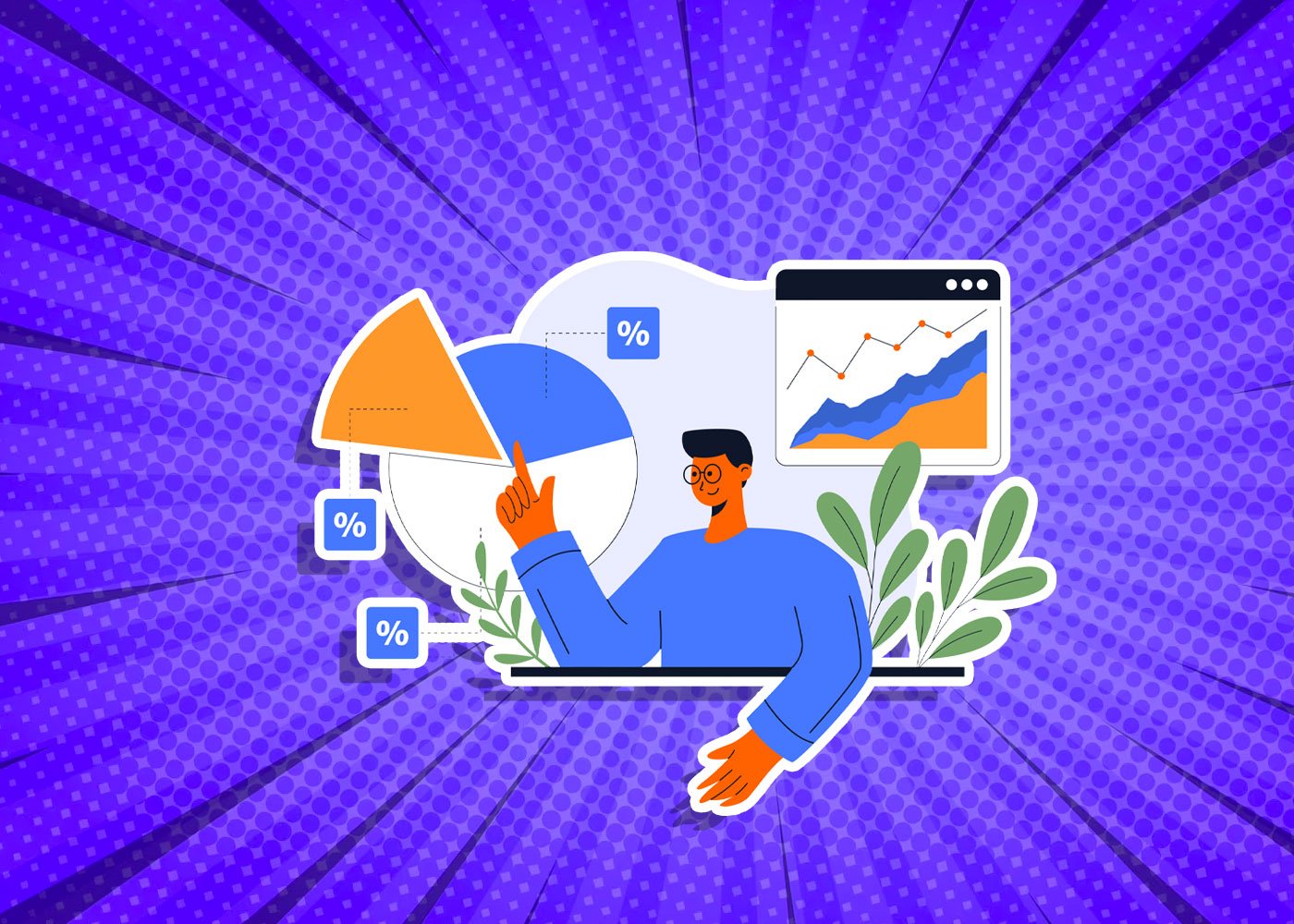 Factors Influencing HOT Price
Several factors can influence the price of the HOT coin, including:
Adoption and usage of the Holochain platform: If more developers and users start using the Holochain platform and its associated dApps, this could drive up demand for the HOT.
Competing cryptocurrencies and platforms:HOT competes with other cryptocurrencies and decentralized computing platforms, so developments in these areas can affect Holo coin's price.
Regulatory developments: Changes in regulations or government policies related to cryptocurrencies and blockchain technology can impact HOT coin's price.
Market sentiment: Like other cryptocurrencies, HOT coin's price can be influenced by overall market sentiment and investor psychology.
Technological developments:Any significant upgrades or advancements to the Holochain platform can impact the Holo Coin's price, positively or negatively, depending on how the market perceives them.
HOT COİN TECHNICAL ANALYSIS
HOT, which had an incredible rise in a year between 2020-2021, upset its investors in 2022. By the beginning of 2023, it decreased from $ 0.0316 to $ 0.0014, with a loss of 95%. It is currently trading at $0.0020, with purchases made at the beginning of 2023. According to coinmarketcap data, HOT, which has a size of $362,484,532, has had a volume of $21,928,549 in the last twenty-four hours.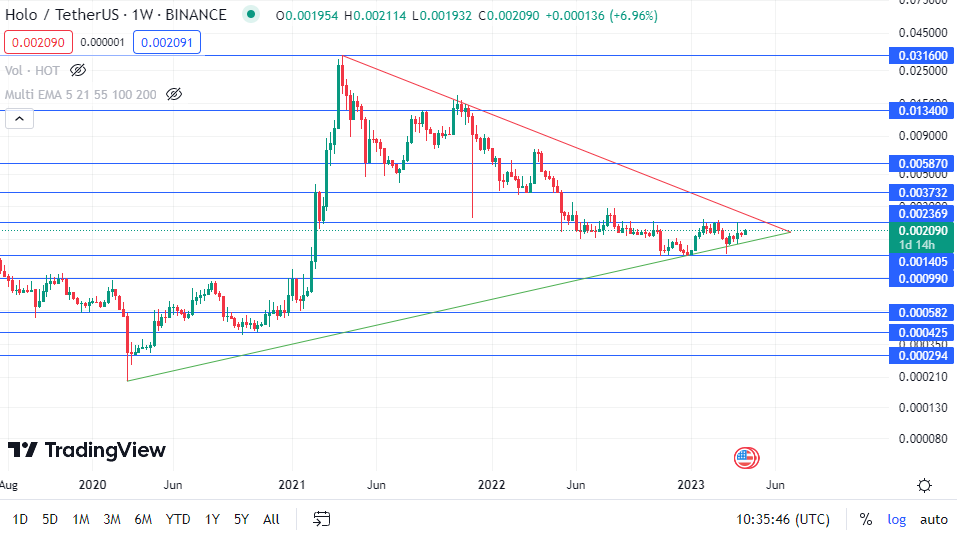 HOT Chart Analysis
HOT, which attracted all the attention with an increase of 16k% between 2020-2021, lost its value by 95% in 2022. HOT, which fell from $ 0.0316 to $ 0.0014, has been moving horizontally for almost a year and seems stuck between $ 0.0014- $ 0.00236. The weekly chart shows that it is on the uptrend from 2020 (green line) but below the downtrend that started in 2021 (red line). The weekly support and resistance points of HOT, which should stay on the falling trend for the significant uptrend, are $0.0014 support and $0.00236 resistance.
This article does not contain investment advice or recommendations. Every investment and trading move involves risk, and readers should conduct their research when deciding. This article does not include investment advice or suggestions. Every investment and trading move involves risk, and readers should perform their analysis when determining.
It may get your attention: