This article will analyze the EOS coin according to www.coinmarketcap.com data. First, we will discuss the EOS coin and its projects and make technical and graphic analyses. The analysis we will do in the weekly period will help the investors to take risks and manage their portfolios.
What is EOS Coin?
EOS is a cryptocurrency and blockchain platform that aims to provide decentralized applications (dApps) with high transaction speeds, scalability, and flexibility. The EOS blockchain is designed to be user-friendly for developers by providing them with tools and resources to create dApps without requiring extensive knowledge of blockchain technology.
The EOS coin itself serves as the native token of the EOS network, which enables users to access various services on the platform such as bandwidth, storage, or computational power.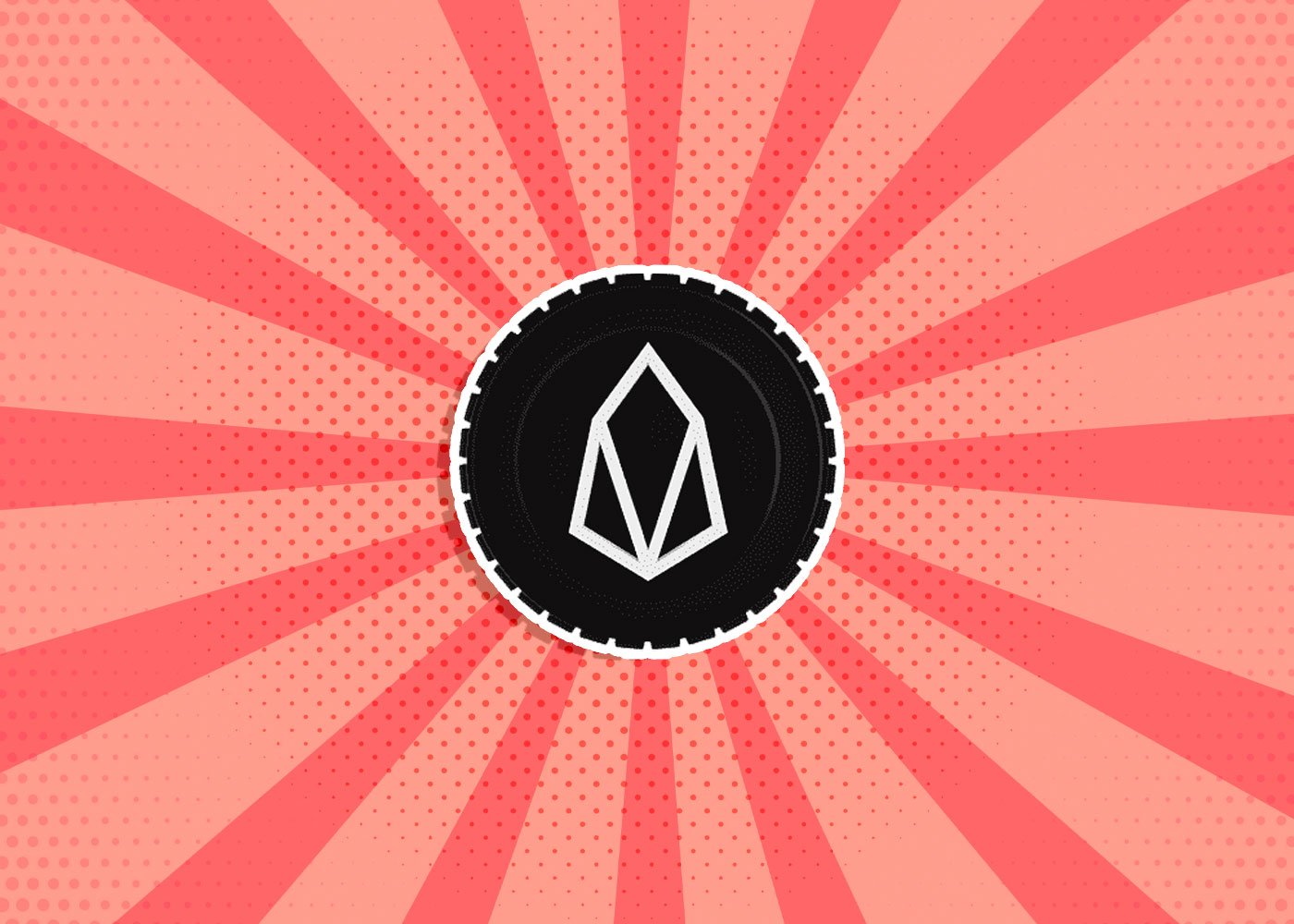 What are the projects of EOS?
EOS has several projects and uses cases that are being developed by various teams around the world. Here are some notable ones:
Social media platforms: Several social media applications have been built on the EOS network, such as Voice.com which aims to give users more control over their data and content.
Gaming: The high transaction throughput of EOS makes it an ideal platform for building decentralized gaming applications. Some examples include Prospectors.io, a strategy game where players can earn real cryptocurrency rewards, and Upland.me which allows users to buy virtual properties.
Supply chain management: Due to its ability to handle large amounts of data quickly, EOS is being explored as a potential solution for supply chain management systems that require real-time tracking and verification capabilities.
Decentralized finance (DeFi): Some DeFi projects are also being developed on the EOS network including Equilibrium.io – a cross-chain money market platform that enables borrowing and lending using stablecoins.
Factors Influencing EOS Price
A variety of factors influence the price of EOS. Here are some key ones:
Market sentiment: The general mood and attitude towards cryptocurrencies in the market can significantly impact their prices, including EOS. If investors perceive the crypto market as bullish, it could increase demand for EOS and higher prices.
Adoption rate: As more users begin to adopt and use applications built on the EOS network, there may be an increase in demand for its native coin – which could drive up its price.
Network upgrades: Any updates or improvements made to the underlying technology of the EOS blockchain such as improved speed or scalability can make it more attractive to developers and users – this could also lead to increased demand for its native token.
Competition from other blockchains: Several competing blockchain platforms offer similar features as EOS such as TRON, Ethereum etc., so intense competition between these networks may affect adoption rates leading to changes in price
Regulatory developments: Regulations surrounding cryptocurrencies vary widely across different countries around the world – changes or new regulations introduced by governments regarding cryptocurrencies could impact investor sentiment and influence prices.
These are just some examples of factors that can influence the price of EOS (and other cryptocurrencies), but ultimately, predicting cryptocurrency prices is very difficult due to their complex nature and volatile markets.
EOS COIN TECHNICAL ANALYSIS
After seeing $ 14.900 in May 2021, EOS dropped 94% by December 2022, down to $ 0.830. Although it went up to $ 1.340 with the purchases in the market in  February 2023, it is currently trading at $ 0.624. According to www.coinmarketcap.com data, EOS, which has a size of $682,045,115, has had a volume of $73,340,237 in the last twenty-four hours.
EOS Coin Chart Analysis
The EOS coin continues the decline it started at $14,900 in May 2021, after seeing two close peaks in 2018 and 2021. EOS, which lost 94% of its value from May 2021 to December 2022, fell from $ 14,900 to $ 0.830. When we examine the chart of EOS, which rose up to $ 1,340 at the beginning of 2023, three weeks ago, it broke down the horizontal trend of $ 0.830 – $ 1,241, which it has been in for about a year. EOS coin, which I consider the downtrend of the horizontal trend negatively, if it closes weekly below $0.602, it will be highly likely to make a new bottom. In this respect, the $ 0.602 support zone carries vital moisture.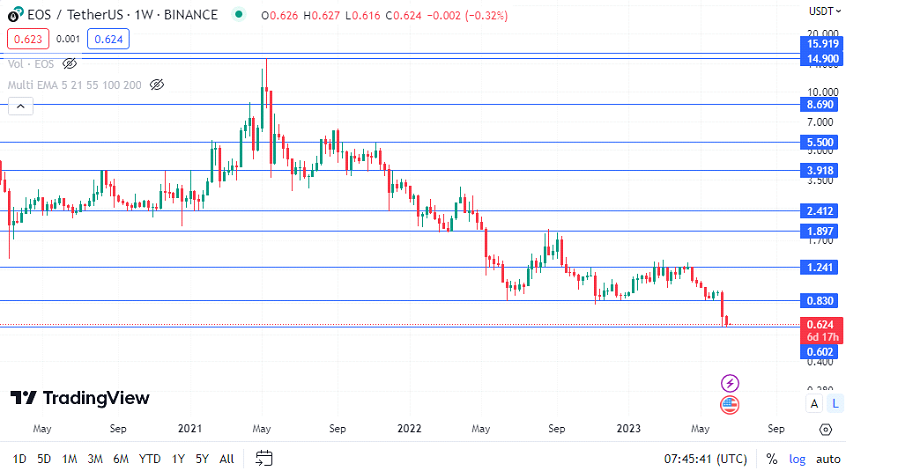 This article does not certain investment advice or recommendations. Every investment and trading move involves risk, and readers should conduct their research when deciding. This article does not include investment advice or suggestions. Every investment and trading move involves risk, and readers should perform their analysis when determining.
It may get your attention:
Top 10 Money Earning Apps Without Investment That You Can Download On Your Device 2023
Best Web3 Stocks to Invest In The Year Of 2023