This article will analyze the DYDX token according to coinmarketcap data. First, we will discuss the DYDX token and its projects and make technical and graphic analyses. The analysis we will do in the weekly period will help the investors to take risks and manage their portfolios.
What is DYDX Token?
DYDX is a decentralized exchange (DEX) built on the Ethereum blockchain that allows users to trade various cryptocurrencies in a decentralized, non-custodial manner. DYDX has its native token, DYDX coin, which is used as a utility token within the DYDX ecosystem.
What are the projects of DYDX?
The main projects of DYDX are to create a decentralized exchange platform that is faster, more scalable, and more user-friendly than existing DEXs. DYDX aims to achieve this by implementing layer 2 scaling solutions such as StarkWare and Optimistic Rollups, as well as creating a simple user interface and integrating with popular wallets such as MetaMask.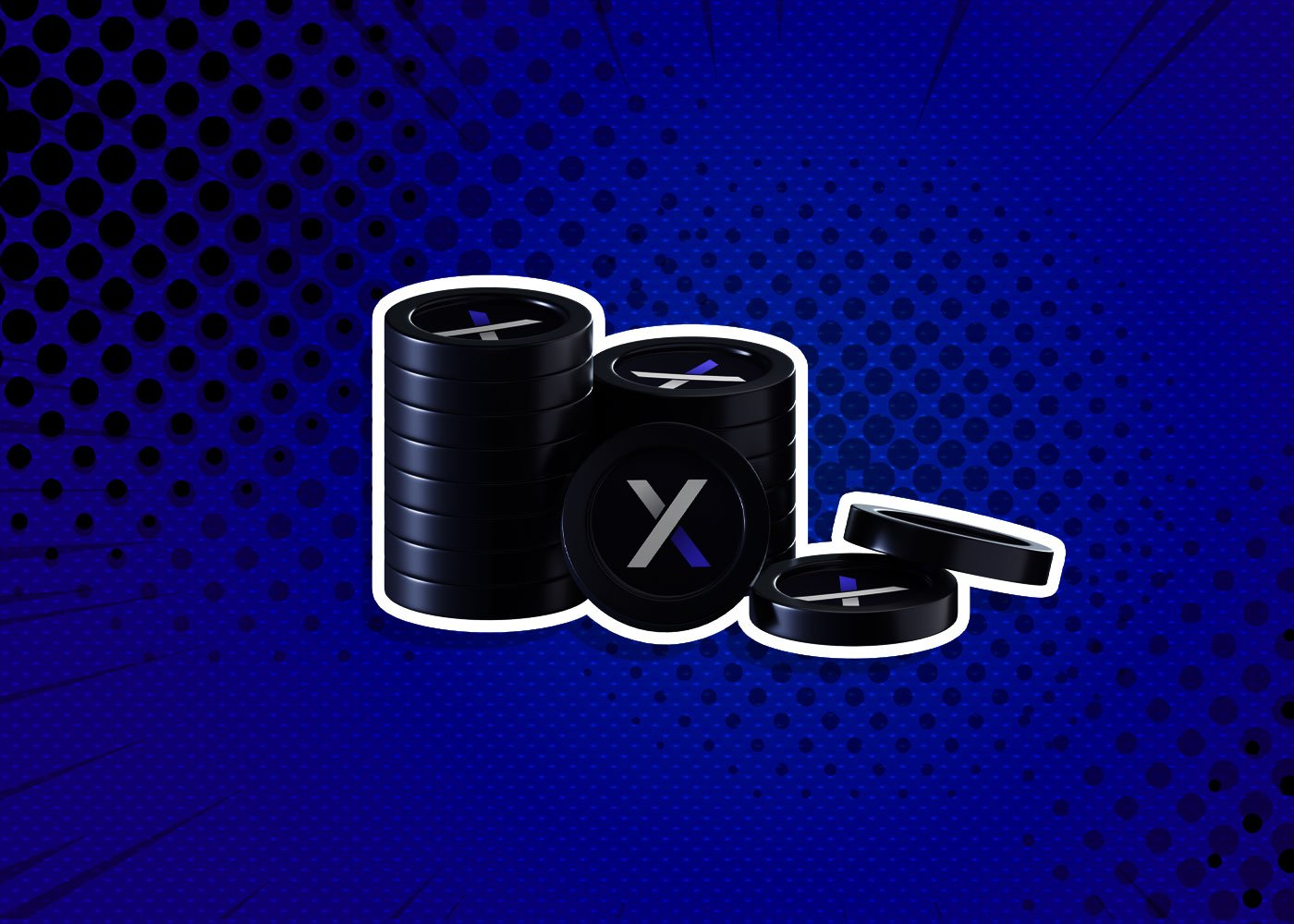 Factors Influencing DYDX Price
The price of DYDX coin, like most cryptocurrencies, is influenced by a variety of factors, including market sentiment, adoption and usage of the DYDX platform, competition from other DEXs, regulatory developments, and broader economic and geopolitical events. Additionally, the supply and demand dynamics of DYDX coin will also impact its price. For example, if demand for DYDX coin outstrips its available supply, the price may increase, and vice versa.
DYDX TOKEN TECHNICAL ANALYSIS
After hitting its historic high of $27,857 in 2021, DYDX has dropped nearly 96% by June 2022, down to 1.00. DYDX is currently trading at $2,531. According to coinmarketcap data, DYDX, which has a size of $ $397,642,020, has had a volume of $59,359,761 in the last twenty-four hours.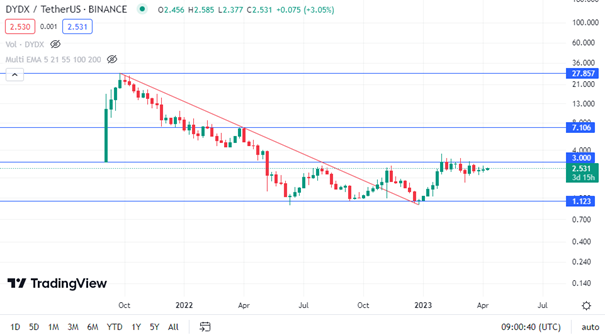 DYDX Chart Analysis
DYDX Token, which entered a downtrend in September 2021, declined by 96% from $27,857 to $1.00 by June 2022. When we examine the DYDX chart, we see that it has consolidated between $1.123-$3.00 until beyond June 2022. This consolidation shows that the downtrend is replaced by a sideways trend. DYDY, which trades close to the resistance value of 3.00 forcing, can exit up to 7.106 forcing if it can hold on this horizontal resistance. It should not be forgotten that the office selling pressure in the market is likely to pull back DYDX to $1,123 support.
This article does not contain investment advice or recommendations. Every investment and trading move involves risk, and readers should conduct their research when deciding. This article does not include investment advice or suggestions. Every investment and trading move involves risk, and readers should perform their analysis when determining.
It may get your attention: