This article will analyze the DCR coin according to www.coinmarketcap.com data. First, we will discuss the DCR coin and its projects and make technical and graphic analyses. The analysis we will do in the weekly period will help the investors to take risks and manage their portfolios.
What is DCR Coin?
Decred (DCR) is a decentralized cryptocurrency launched in February 2016. It aims to create a self-governing and sustainable currency prioritizing security, scalability, and community input. Decred uses a hybrid consensus mechanism combining proof-of-work (PoW) and proof-of-stake (PoS) to balance power and decision-making within the network.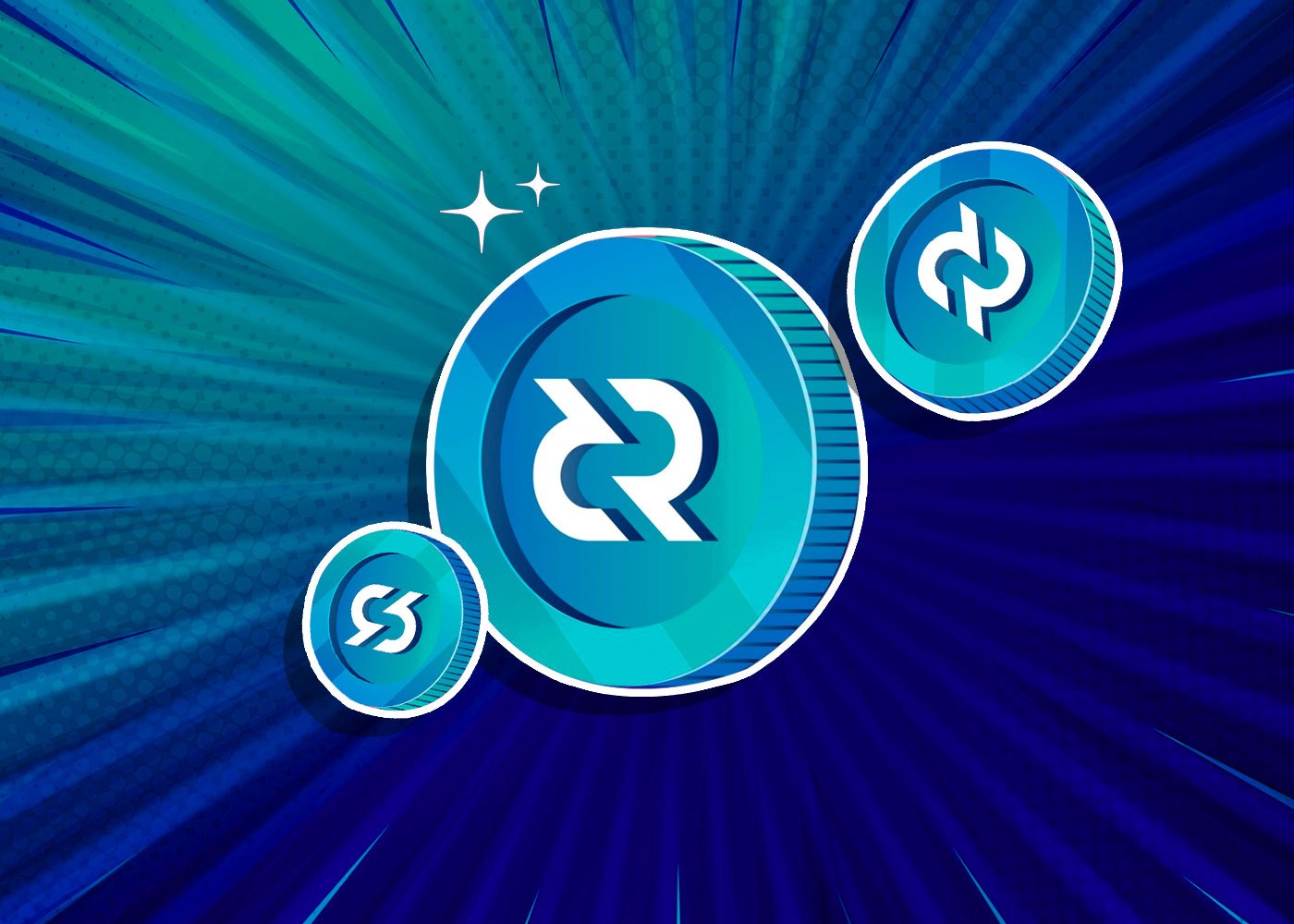 What are the projects of DCR?
The projects and features associated with Decred include:
Governance: Decred's governance system allows stakeholders to participate in the decision-making process regarding protocol upgrades, development funding, and other essential matters. It employs a formal on-chain voting process where stakeholders can vote on proposals using their staked DCR.
Stakeholder Voting: Decred holders can submit proposals and vote on the project's direction. Voting rights are proportional to the amount of DCR held and locked in a wallet.
Security: Decred utilizes a hybrid consensus model that combines PoW and PoS. This design enhances safety by making the network more resistant to attacks and control by a single entity.
Continuous Development: The Decred project emphasizes ongoing development and improvement. Developers are funded through a treasury model where a portion of the block rewards goes into a development fund to ensure long-term sustainability.
Lightning Network: Decred has integrated the Lightning Network, a layer-two scaling solution built on the blockchain. This integration allows for faster and more scalable transactions, enhancing the usability of Decred as a payment system.
Factors Influencing DCR Price
Factors that can influence the price of Decred include:
Bitcoin's Performance: As with many cryptocurrencies, Decred's price is influenced by the overall performance and market sentiment surrounding Bitcoin (BTC). Bitcoin's price movements often have a cascading effect on other cryptocurrencies, including Decred.
Market Demand: The demand for Decred in trading markets and its perceived value by investors can significantly impact its price. Increased adoption, partnerships, and positive news can drive demand and increase prices.
Development Progress: The progress and successful implementation of Decred's projects and features can positively impact the coin's price. Ongoing development, new upgrades, and technological improvements can generate positive sentiment and attract investors.
Regulatory Environment: Cryptocurrencies can be influenced by changes in regulatory policies and legal frameworks. Favorable regulations and clarity regarding the use and acceptance of cryptocurrencies can positively impact Decred's price, while unfavorable regulations may have a negative effect.
Market Sentiment and Investor Confidence: Overall market sentiment, investor confidence, and economic conditions can influence Decred's price. Positive news, market stability, and growing interest in cryptocurrencies may increase Decred's price, while negative sentiment and volatility can lead to price fluctuations.
It's important to note that cryptocurrency prices can be highly volatile and subject to various market forces. Investing in cryptocurrencies carries risks, and conducting thorough research and consulting with a financial professional is advisable before making any investment decisions.
DCR COİN TECHNICAL ANALYSIS
After seeing its historical high of $ 114.57 in December 2021, DCR dropped 86% by May 2023, down to $ 15.78, and it is currently trading at $ 17.59. According to www.coinmarketcap.com data, DCR, which has a size of $262,121,062, has had a volume of $5,854,128 in the last twenty-four hours.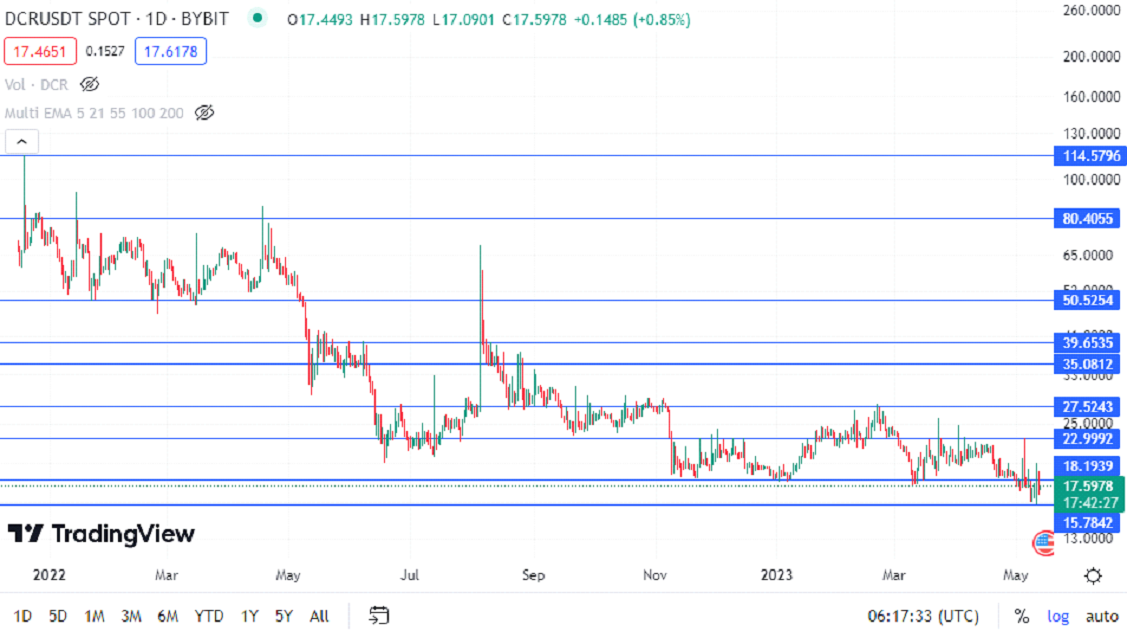 DCR Chart Analysis
Continuing the decline, which started from $114.57 at the end of 2021, DCR dropped to $ 15.78 in May 2023, experiencing a total reduction of 86%. When we examine the daily chart of DCR, which is currently traded at $ 1759, we see that it continues its downtrend. We see this weekly $15.78 as support, while on the upside, $18.19 and $22.99 will be the resistance points.
This article does not certain investment advice or recommendations. Every investment and trading move involves risk, and readers should conduct their research when deciding. This article does not include investment advice or suggestions. Every investment and trading move involves risk, and readers should perform their analysis when determining.
It may get your attention:
Eliminating Credit Card Processing Fees in 2023
Tastytrade vs. Robinhood: Which Might Be a Better Choice for You? (2023)