The upcoming halving event in 2023 is generating significant excitement among cryptocurrency enthusiasts and investors who are eagerly anticipating the Litecoin (LTC) halving .
This will be the third halving in Litecoin 's history , following previous events in 2015 and 2019 .
During the halving , there will be a 50% reduction in Litecoin's emission rate . Currently, miners receive 12.5 Litecoins (LTC) per block , but after the halving , this reward will decrease to 6.25 LTC per block .
Recent search trends for LTC have reached their highest point of the year according to IntoTheBlock , an on-chain analytics firm . It is widely believed that media attention surrounding the upcoming halving event has played a significant role in driving this increased interest .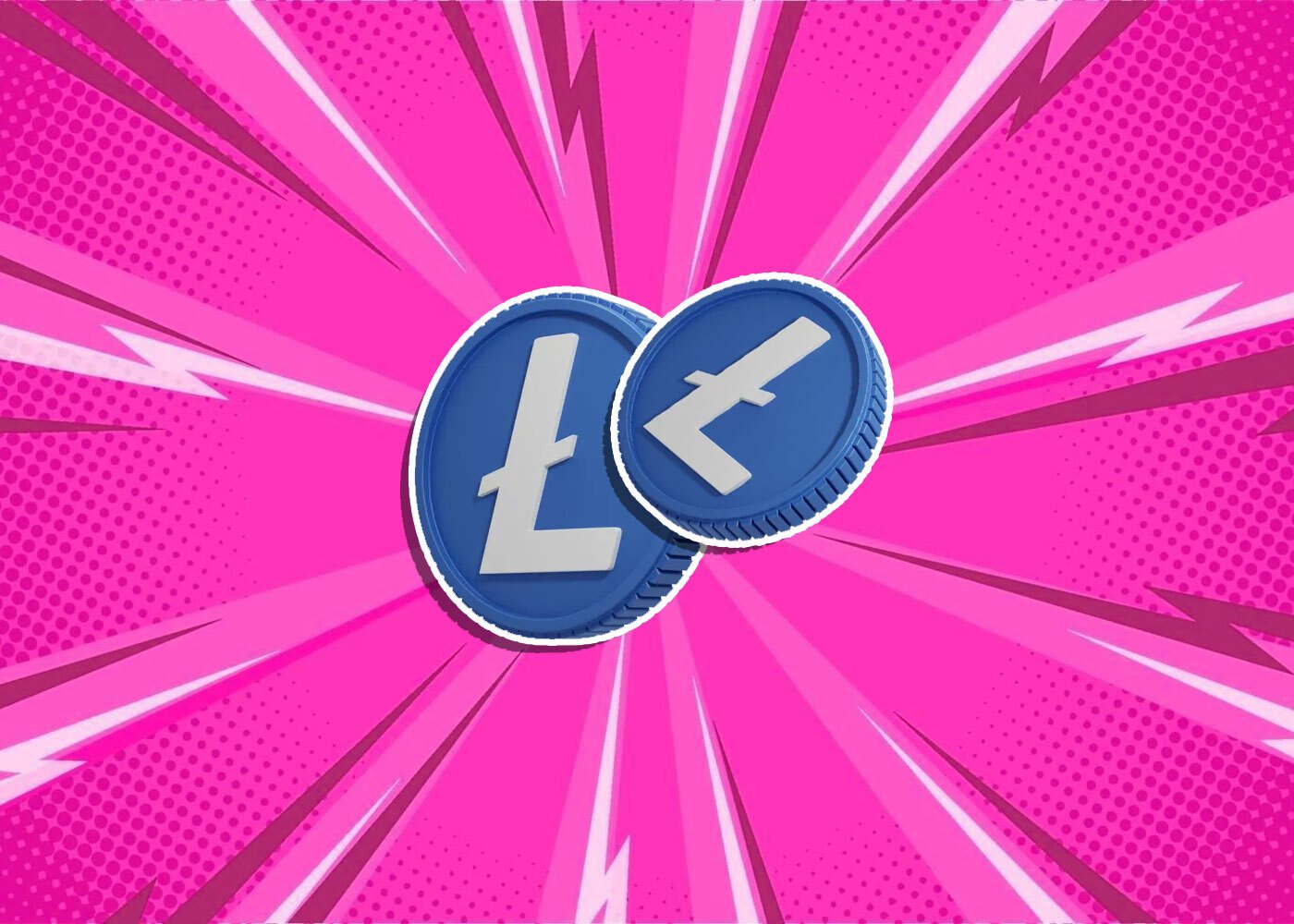 What is LTC coin?
Litecoin (LTC) was created in 2011 by Charlie Lee , a former Google engineer , and has since become a well-known cryptocurrency . It is often compared to Bitcoin as the " silver " counterpart to Bitcoin's " gold " due to their similarities . Like Bitcoin , Litecoin operates on an open-source blockchain network and shares various technical features such as decentralization and a proof-of-work consensus algorithm .
However , there are notable differences between Litecoin and Bitcoin . One significant distinction is Litecoin's faster block generation time of approximately 2.5 minutes, enabling quicker transaction confirmations. Additionally , Litecoin employs the Scrypt hashing algorithm instead of Bitcoin's SHA-256 algorithm .
The primary goal of Litecoin is to serve as a global peer-to-peer digital currency for everyday transactions . It offers advantages over Bitcoin such as lower transaction fees and higher transaction capacity owing to its faster block time and more efficient technology .
Over time , Litecoin has gained popularity among early cryptocurrencies and continues to be supported by an active community dedicated to its development and adoption.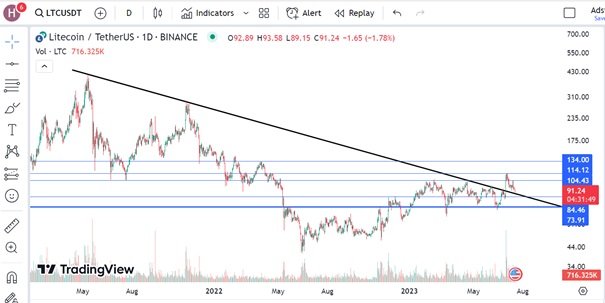 LTC coin continues to move in the price band of $73 -$114 as of 3 Jan 2023 , with only a few days left for halving . It climbed as high as $115 after breaking the downtrend line . It has bounced back to the downtrend line to get bullish confirmation before halving . We see that the price of LTC , which diverges positively in the process where the BTC price moves sideways , is rising rapidly . As BTC price continues to stay above $30200, LTC can be expected to go up to $134 by breaking this resistance at $114 before the halving day .
A long position can be opened at $84 and below with a stop level of $73. Sequential targets are $95 – $104 – $114 – $134