If you're looking for a comprehensive halal crypto list, look no further! In this blog post, we'll cover all the ins and outs of halal crypto investing to help you make informed decisions. We'll discuss what halal crypto is, how it works, and some of the top options available. With this information in hand, you'll be ready to invest in halal cryptos confidently!
What Is Halal Crypto? What is Required for a Crypto to be Considered Halal?
Crypto that honors the standards and principles of shariah is known as Halal cryptocurrency. A digital currency must comply with certain conditions set by Islamic law to be classified as halal. The main criteria for halal crypto include the following:
Transparency and Regulation: To ensure a fair, transparent, and regulated cryptocurrency trading market, all parties must abide by clear rules of engagement.
No Interest-based Transactions: Islam prohibits crypto from being used in any interest-based transactions, like borrowing or lending with interest. Therefore, it is essential that this restriction be observed and honored.
No Uncertainty or Speculation: To be permissible in Islam, crypto transactions must not involve any uncertainty or speculation – as such activities are forbidden.
Moreover, to be classified as halal cryptocurrency, it not only has to meet the criteria above but also abides by shariah's core principles, namely economic equity and fairness, prevention of exploitation and abuse, along with responsible and ethical practices.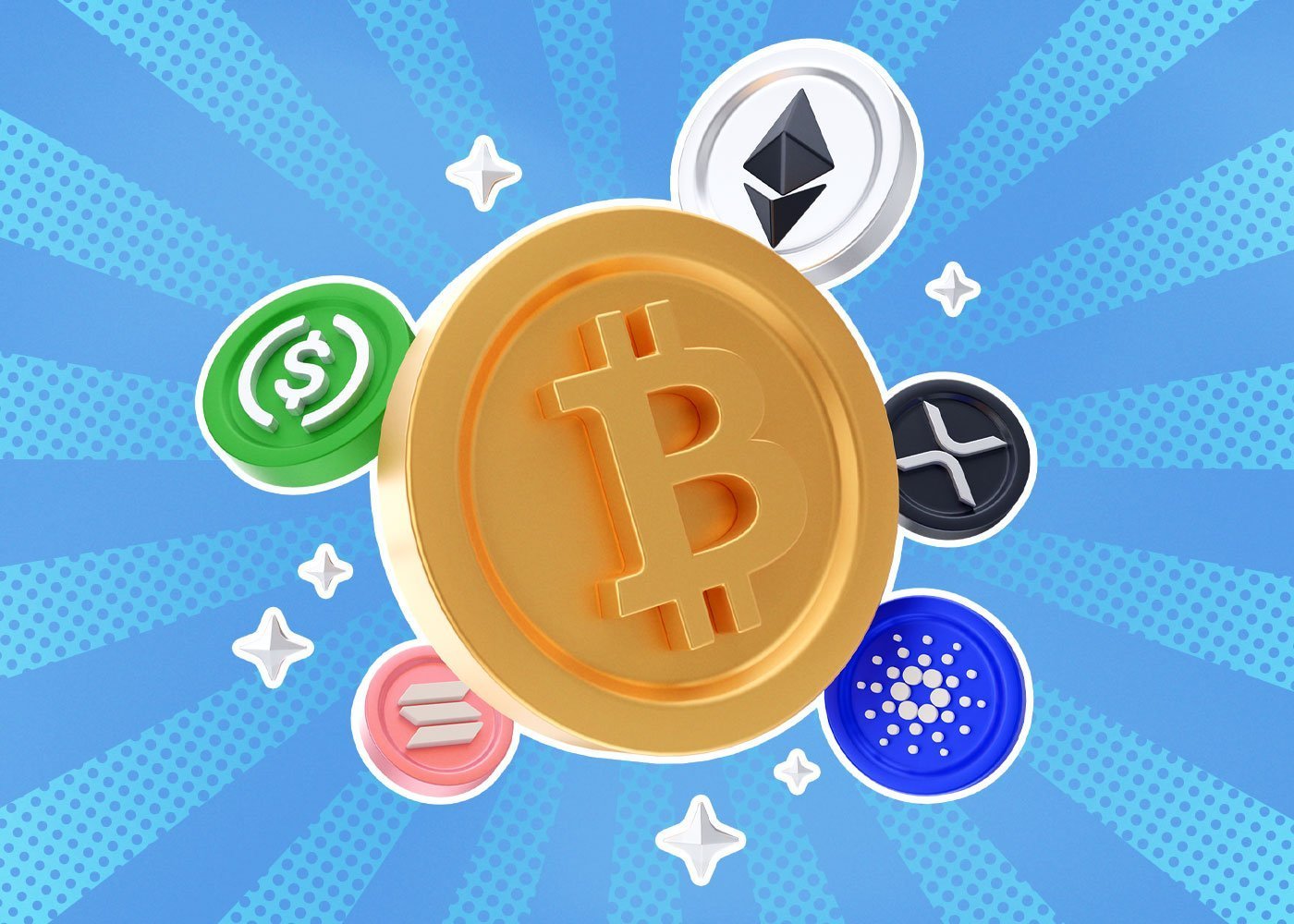 Halal Crypto List 2023
Bitcoin (BTC): Dr. Ziyaad Mahomed has proclaimed that Islamic law does not need currencies to possess actual value; rather, it is a social contract that bestows worth upon money for day-to-day utilization. Bearing this in mind, the Muslim community may deem bitcoin as an acceptable form of currency if there is widespread agreement amongst them.
Ethereum (ETH): From a Sharia point of view, there is nothing wrong with buying and selling ETH and using the Ethereum network to make Sharia-compliant applications in the Web 3.0 world. Of course, Riba should be avoided. It is important to note that not everything that is termed "interest" would be Riba.
Binance Coin (BNB): Buying BNB is considered halal for Muslim investors. Because it is transparent, it is not something by illegal means and has functionality in the real world.
Ripple (XRP): The XRP cryptocurrency by Ripple is considered Halal for Muslims due to its on-demand liquidity solution, xRapid. This distinct feature allows financial institutions to use it as a bridge currency without violating the Shariah guidelines. Therefore, those who follow the Islamic faith are permitted to invest in, trade, and stake XRP coins.
Cardano (ADA): Buying, trading, and staking Cardano is halal. This is because staking does not involve any form of speculation or gambling, which are both prohibited in Islamic law. Instead, stakers are simply providing their cryptocurrency ADA coins to support the network and earn rewards for doing so. Therefore, as long as you are not participating in any prohibited activities, staking Cardano is perfectly halal.
Cryptocurrency Name
Ticker
Halal or Not
Bitcoin
BTC
Halal
Ethereum
ETH
Halal
Binance Coin
BNB
Halal
Cardano
ADA
Halal
Tether
USDT
Halal
Solana
SOL
Halal
XRP
XRP
Halal
Polkadot
DOT
Halal
Dogecoin
DOGE
Halal
Avalanche
AVAX
Halal
Polygon
MATIC
Halal
1Inch
1Inch
Haram
Aave
Aave
Haram
Litecoin
LTC
Halal
Algorand
ALGO
Halal
Celsius
CEL
Haram
Tezos
XTZ
Halal
Shiba Inu
SHIB
Halal
Internet Computer
ICP
Haram
You may be interested in: