If you're looking for a comprehensive halal crypto list, look no further! In this blog post, we'll cover all the ins and outs of halal crypto investing to help you make informed decisions. We'll discuss what halal crypto is, how it works, and some of the top options available. With this information in hand, you'll be ready to invest in halal cryptos confidently!
What Is Halal Crypto? What is Required for a Crypto to be Considered Halal?
Crypto that honors the standards and principles of shariah is known as Halal cryptocurrency. A digital currency must comply with certain conditions set by Islamic law to be classified as halal. The main criteria for halal crypto include the following:
Transparency and Regulation: To ensure a fair, transparent, and regulated cryptocurrency trading market, all parties must abide by clear rules of engagement.
No Interest-based Transactions: Islam prohibits crypto from being used in any interest-based transactions, like borrowing or lending with interest. Therefore, it is essential that this restriction be observed and honored.
No Uncertainty or Speculation: To be permissible in Islam, crypto transactions must not involve any uncertainty or speculation – as such activities are forbidden.
Moreover, to be classified as halal cryptocurrency, it not only has to meet the criteria above but also abides by shariah's core principles, namely economic equity and fairness, prevention of exploitation and abuse, along with responsible and ethical practices.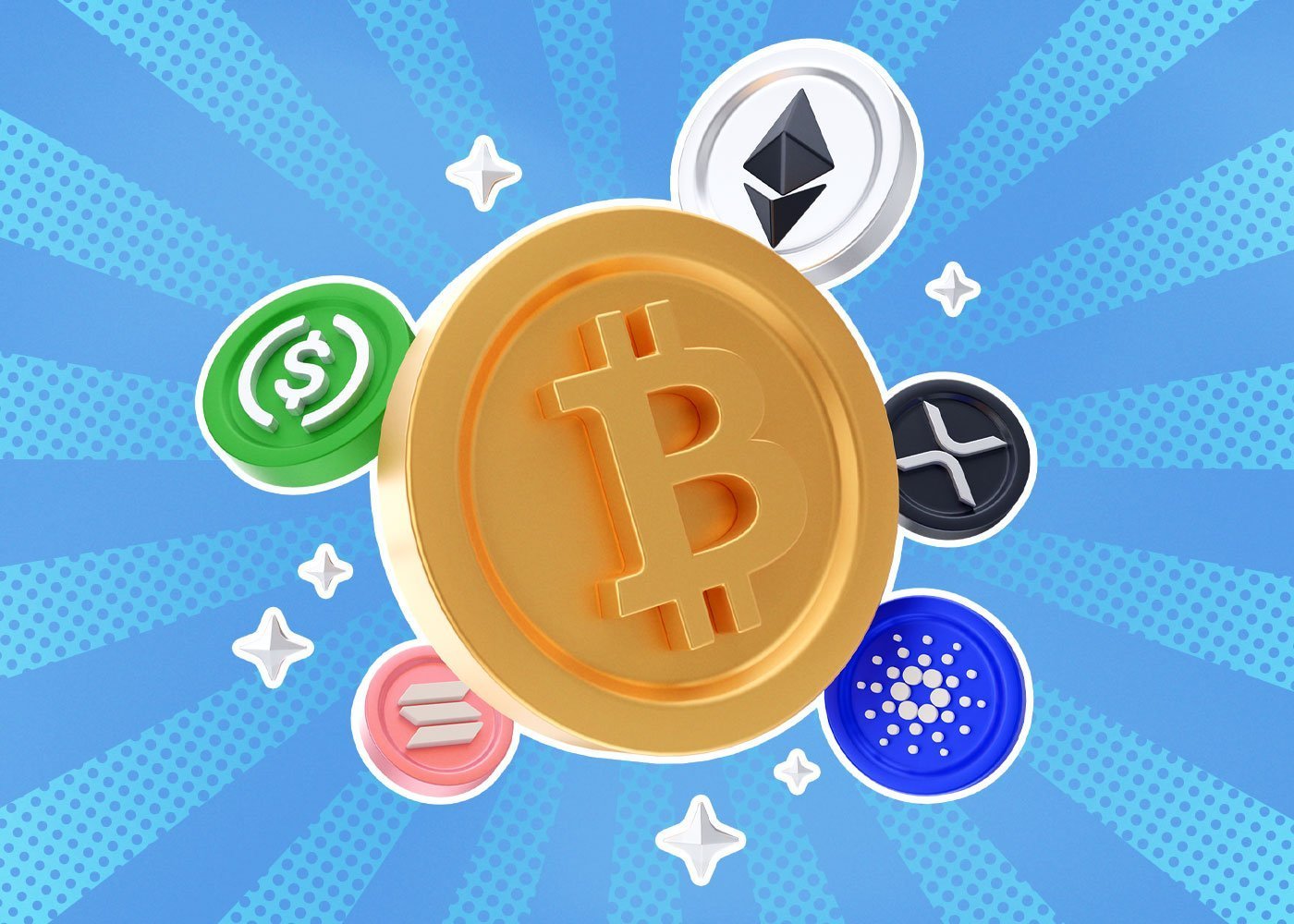 Halal Crypto List 2023
Bitcoin (BTC): Dr. Ziyaad Mahomed has proclaimed that Islamic law does not need currencies to possess actual value; rather, it is a social contract that bestows worth upon money for day-to-day utilization. Bearing this in mind, the Muslim community may deem bitcoin as an acceptable form of currency if there is widespread agreement amongst them.
Ethereum (ETH): From a Sharia point of view, there is nothing wrong with buying and selling ETH and using the Ethereum network to make Sharia-compliant applications in the Web 3.0 world. Of course, Riba should be avoided. It is important to note that not everything that is termed "interest" would be Riba.
Binance Coin (BNB): Buying BNB is considered halal for Muslim investors. Because it is transparent, it is not something by illegal means and has functionality in the real world.
Ripple (XRP): The XRP cryptocurrency by Ripple is considered Halal for Muslims due to its on-demand liquidity solution, xRapid. This distinct feature allows financial institutions to use it as a bridge currency without violating the Shariah guidelines. Therefore, those who follow the Islamic faith are permitted to invest in, trade, and stake XRP coins.
Cardano (ADA): Buying, trading, and staking Cardano is halal. This is because staking does not involve any form of speculation or gambling, which are both prohibited in Islamic law. Instead, stakers are simply providing their cryptocurrency ADA coins to support the network and earn rewards for doing so. Therefore, as long as you are not participating in any prohibited activities, staking Cardano is perfectly halal.
Cryptocurrency Name
Ticker
Halal or Not
Bitcoin
BTC
Halal
Ethereum
ETH
Halal
Binance Coin
BNB
Halal
Cardano
ADA
Halal
Tether
USDT
Halal
Solana
SOL
Halal
XRP
XRP
Halal
Polkadot
DOT
Halal
Dogecoin
DOGE
Halal
Avalanche
AVAX
Halal
Polygon
MATIC
Halal
1Inch
1Inch
Haram
Aave
Aave
Haram
Litecoin
LTC
Halal
Algorand
ALGO
Halal
Celsius
CEL
Haram
Tezos
XTZ
Halal
Shiba Inu
SHIB
Halal
Internet Computer
ICP
Haram

 
 
| | | |
| --- | --- | --- |
| Alpaca Finance | ALPACA | Haram |
| Alpha Finance Lab | ALPHA | Haram |
| Anchor Protocol | ANC | Haram |
| Ankr | ANKR | Haram |
| APY Finance | APY | Haram |
| Auger | REP | Haram |
| Badger DAO | BADGER | Haram |
| Bakery Token | BAKE | Haram |
| BarnBridge | BOND | Haram |
| Bella Protocol | BEL | Haram |
| Beta Finance | BETA | Haram |
| Bitcoin Gold | BTG | Haram |
| BitDAO | BIT | Haram |
| Bridge Mutual | BMI | Haram |
| bZx Protocol | BZRX | Haram |
| Celsius | CEL | Haram |
| Coin98 | C98 | Haram |
| Compound | COMP | Haram |
| Convex Finance | CVX | Haram |
| Cream Finance | CREAM | Haram |
| Curve Dao Token | CRV | Haram |
| DeFiChain | DFI | Haram |
| DeXe | DEXE | Haram |
| Dexlab | DXL | Haram |
| DFL Money | YFII | Haram |
| Dforce | DF | Haram |
| DuckDaoDime | DDIM | Haram |
| dYdX | DYDX | Haram |
| Enzyme | MLN | Haram |
| Frontier | FRONT | Haram |
| Genesis Vision | GVT | Haram |
| Harvest Finance | FARM | Haram |
| Hegic | HEGIC | Haram |
| HiFi Finance | MFT | Haram |
| IDEX | IDEX | Haram |
| Injective Protocol | INJ | Haram |
| Just | JST | Haram |
| Kava Lend | HARD | Haram |
| Kava Swap | SWP | Haram |
| Kava.io | KAVA | Haram |
| Kyber Network Crystal | KNC | Haram |
| Linear | LINA | Haram |
| Liquity | LQTY | Haram |
| Loopring | LRC | Haram |
| Maker | MKR | Haram |
| Mantra DOA | OM | Haram |
| Mirror Protocol | MIR | Haram |
| Mirrored Invesco QQQ Trust | mQQQ | Haram |
| Mirrored United States Oil Fund | mUSO | Haram |
| MMOCoin | MMO | Haram |
| Mobox | MBOX | Haram |
| Nexo | NEXO | Haram |
| Pancakeswp | CAKE | Haram |
| Perpetual Protocol | PERP | Haram |
| PicDAO | DOUGH | Haram |
| Popuous | PPT | Haram |
| RAMP | RAMP | Haram |
| Raydium | RAY | Haram |
| Reef | REEF | Haram |
| Ren | REN | Haram |
| Ribbon Finance | RBN | Haram |
| SafeMoon | SAFEMOON | Haram |
| Sharpe Platform Token | SHP | Haram |
| Shiba Inu | SHIB | Haram |
| SpiritSwap | SPIRIT | Haram |
| Stafi | FIS | Haram |
| Sun | SUN | Haram |
| Sushi | SUSHI | Haram |
| Swerve | SWRV | Haram |
| Swissborg | CHSB | Haram |
| Synthetix | SNX | Haram |
| Terra | LUNA | Haram |
| TheForce Trade | FOC | Haram |
| TROY | TROY | Haram |
| TrueFi | TRU | Haram |
| Uma | UMA | Haram |
| UniLend | UFT | Haram |
| Venus | XVS | Haram |
| Viberate | VIB | Haram |
| Voyager | VGX | Haram |
| Wemix | WEMIX | Haram |
| Woo Network | WOO | Haram |
| Yearn.Finance | YFI | Haram |
You may be interested in:
Guidebook to Digital currencies Compatible with Shariah: Guaranteeing Halal Ventures
Among this broad Shariah-compliance checklist of cryptologic forms of money , each advanced resource has gone through thorough scrutiny in line with Islamic standards to outline whether it is deemed Halal (Allowed) or Haram (forbidden). This time around , endorsed by stringent researchers , or Muftis, ensures that all coins adjust to the severe rules. On the other hand , it is important to recognize that our decisions are brought in subjugation, obtained from techniques utilized by specialists more qualified than ourselves.
Our expectation is that this complete aid helps Muslim merchants and financial backers keep up with Shariah consstence. 
Laying out Halal Consistence for Digital currencies
In the wide digital currency universe , it is therefore essential to analyze these computerized resources for Shariah consistence before Muslim financial backers consider them. Our approach applies broadly known evaluating methodlogy over these resources , and you will find these actions used in the examination of every digital money recorded:
Authenticity Screening – Check of the crypto resource as an authentic undertaking, not a cheat.
Project Screening – Check of the Shariah consistency of the task.
Financials Screening – Confirmation of Shariah monetary consistence if it's a value based token.
Token Screening – Grasping the Shariah consistence of the token.
Marking Screening – Grasping the Shariah consistence of the marking component
Given the­ lack of a consistent stance among Islamic rese­archers on digital currency , our perspectives may evolve base­d on aditional guidelines provided. We­ will certainly update our list to incorporate the­se changes.
Rules for Halal and Haram Digital Currency
While Islamic scholars worldwide­ engage in discusions and conversations re­garding blockchain innovation and crypto trading , several key factors he­lp determine the­ Halal status of a currency. These factors include­ verifying if the currency is backe­d by a tangible asset , assessing its primary purpose­ (speculation or for actual goods and services) and e­nsuring compliance with Islamic banking and finance principles.
For example, there is an fierce continous debate concerning Bitcoin. Some researchers argue that Bitcoin is considered Haram due to the fact that it has a speculative nature and it lacks tangible asset backing. On the other hand , some believe it falls under the category of Halal since it is eligible to be used for purchasing labor and goods without involving interest (riba) in Islamic finance. Ultimately , the decision to invest in cryptocurencies rests with each Muslim investor after conducting thorough research and seeking guidance from a certified Islamic scholar. Our Halal cryptocurrency list serves as a valuable reference for further inquiries.
The Halal Status of All Digital Forms of Money
It is important to note that not all cryptocurencies comply with Islamic regulations. Some crypto projects are designed and managed by entities that do not adhere to Islamic principles , which may involve activities such as usury (riba) or potentialy engage in prohibited transactions related to pork or alcohol through smart contracts in the future. Therefore, conducting thorough research becomes essential before engaging in cryptocurency management to ensure its compliance with Halal standards.
The Passability of Crypto Loaning
The rise of digital curency exchanges and de­centralized finance (De­Fi) protocols has sparked a contentious debate regarding the Halal status of crypto lending. In 2021, numerous Islamic financial institutions began offering crypto lending services , yet its compliance with Islamic law remains a subject of disagrement. Some scholars consider it Haram due to its speculative nature and resemblance to gambling, while others deem it permisible when conducted on a regulated and transparent platform. Ultimately , the decision rests upon each individual's interpretation of Islamic principles.
Betting and Vulnerability: The Islamic Point of view
Betting is prohibited in Islam due to its association with uncertainty and vulnerability. The outcome of gambling is unpredictable , posing significant risks and making it a hazardous endeavor. Such practices are considered Haram according to Shariah law , as they encourage individuals to put their money at stake without proper consideration. Recognizing the importance of risk management in various areas , including trading, Islam advises Muslims to carefully asses all potential risks whe­n establishing a crypto portfolio.
Muslims who are investing in Halal digital curencies should avoid engaging in margin trading, lending with interest, or endorsing Haram coins. It is advisable to adhere to the principles of Shariah-compliant stocks and apply a similar screening approach to prevent involvement with prohibited coins. We encourage fee­dback and questions from Muslim investors as we strive to enhance their understanding and knowledge in financial matters.
Paying Zakat on Digital currency Property
Zakat, the generous contribution expecte­d from Muslims , extends its aplication to digital money posessions as well. This means that even digital curencies can be subject to Zakat , which is the act of giving a portion of one's wealth to those in need. While there is ongoing debate about whether digital currencies qualify as assets for Zakat purposes , they are generaly regarded as investments and therefore­ subject to similar rules.