This article will analyze the COMP coin according to coinmarketcap data. First, we will discuss the COMP coin and its projects and make technical and graphic analyses. The analysis we will do in the weekly period will help the investors to take risks and manage their portfolios.
What is COMP Coin?
COMP is the native cryptocurrency of the Compound protocol, which is an open-source, decentralized lending platform built on the Ethereum blockchain. The Compound protocol allows users to earn interest on their cryptocurrency by lending it to others who need it.
COMP coin is used for governance of the Compound protocol. COMP holders can propose and vote on changes to the protocol, including updates to interest rates and collateral requirements.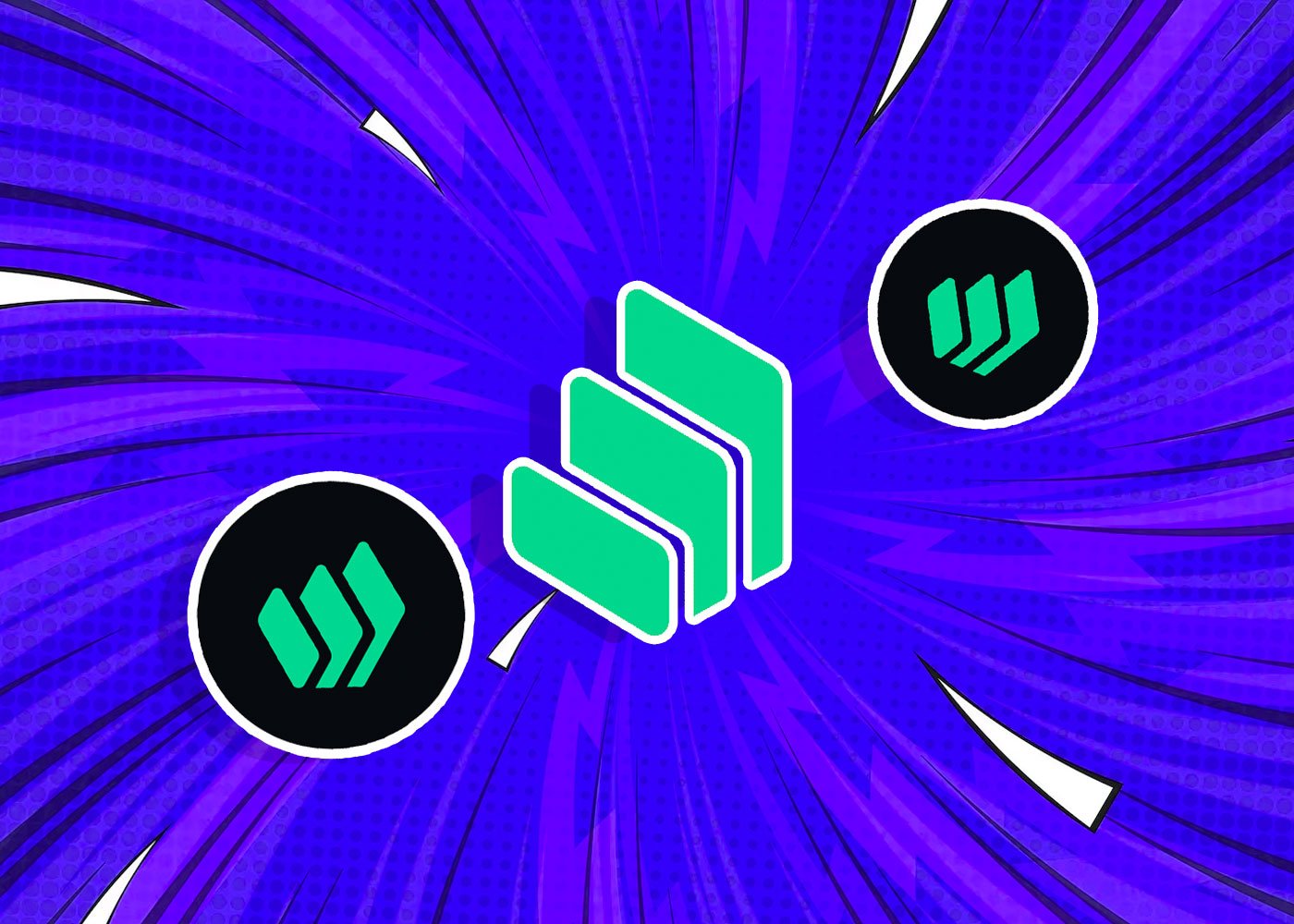 What are the projects of COMP?
Some of the projects associated with COMP coin include:
The Compound protocol has become one of the most popular decentralized finance (DeFi) applications on the Ethereum blockchain.
The Compound Labs team is the company behind the protocol and is focused on building new DeFi products and services.
The Compound Grants program provides funding to developers and other contributors to the Compound ecosystem.
Factors Influencing COMP Price
Many factors can influence the price of COMP coin, including:
Market demand:The COMP price is primarily determined by market demand for the token. If there is a high demand for COMP, the price will increase; if there is a low demand, the price will decrease.
Overall cryptocurrency market trends:The price of COMP, like other cryptocurrencies, can be influenced by broader trends in the cryptocurrency market. For example, if there is a bearish sentiment in the market, the price of COMP may decrease.
Changes to the Compound protocol:Changes to the Compound protocol, such as updates to interest rates or collateral requirements, can affect the demand for COMP and, therefore, its price.
Regulatory developments:Developments in cryptocurrency regulation can also have an impact on the price of COMP, as well as other cryptocurrencies. If new regulations are perceived as negative for the cryptocurrency industry, it can decrease demand for COMP and other cryptocurrencies.
COMP COİN TECHNICAL ANALYSIS
After seeing its highest value of $911 in May 2021, COMP, which entered a downtrend, lost 96% of its value until the beginning of 2023, falling to $ 30.77. COMP, which has been trying to recover since the beginning of 2023, is currently trading at $ 46.45. According to coinmarketcap data, Audio, which has a size of $338,898,778, has had a volume of $27,109,062 in the last twenty-four hours.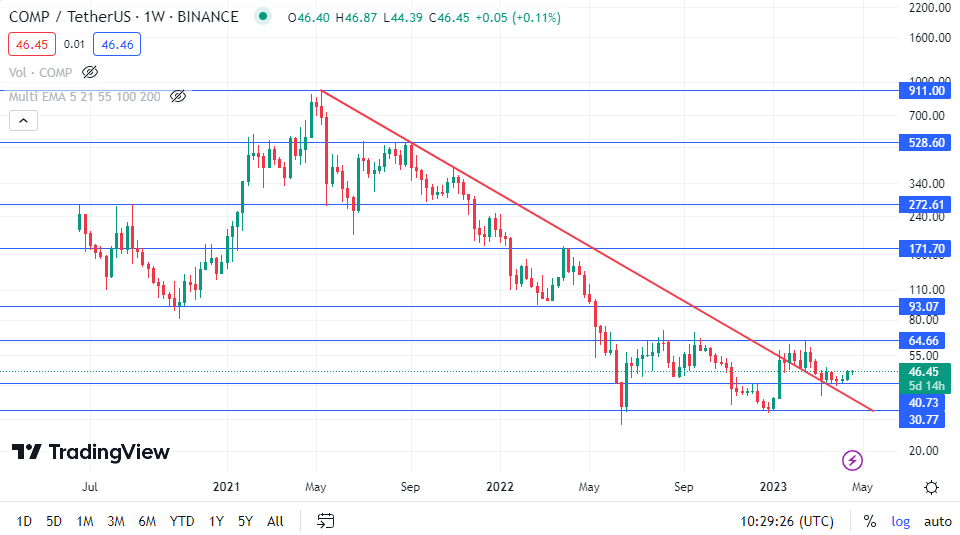 COMP Chart Analysis
In the downtrend that started in 2021, COMP, which lost its value by 96% and regressed from $ 911 to $ 30.77, upsetting its investors, is still far from its peak value, although it is trying to recover from January 2023. When we examine the COMP chart, we see that it has broken the downward trend it entered in 2021 (red line). While it is a good development for COMP to have broken the downtrend, the weekly support and resistance zones of COMP, which we see gathering strength to bounce up, Our support zone is $40.73, and our resistance zone is $64.66.
This article does not contain investment advice or recommendations. Every investment and trading move involves risk, and readers should conduct their research when deciding. This article does not include investment advice or suggestions. Every investment and trading move involves risk, and readers should perform their analysis when determining.
It may get your attention: