This Monday, Yuga Labs – the company behind Bored Ape Yacht Club, which has a net worth of $4 billion – announced their first Bitcoin-based NFT project launch, which is set to take place later this week. Dubbed TwelveFold, it will contain 300 limited-edition generative art pieces inscribed on the Bitcoin blockchain. This eagerly awaited release makes use of Ordinals, an up-and-coming method for permanently attaching artwork or media onto Bitcoin by allocating each piece with a single Satoshi.
New Project TwelveFold Could Be a Milestone for Yuga Labs
A tribute to the way data is stored on Bitcoin's blockchain, Yuga's TwelveFold project consists of 12×12 grids and blends 3D graphics with hand-drawn elements. Crafted by our internal art team, this endeavor has no link to Ethereum-based Intellectual Property and will have zero future exchanges or utility associated with it. Not only does Yuga Labs' latest enterprise veer away from previous offerings, but it also stands out in that all its projects rest upon the prominent NFT network – Ethereum Blockchain.
Yuga Labs holds a variety of digital assets, such as the Bored Ape Yacht Club (BAYC), its spinoff Mutant Ape Yacht Club (MAYC), and virtual land plots for the upcoming Otherside metaverse game. Additionally, Yuga owns CryptoPunks and Meebits – two highly sought-after Ethereum NFT projects created by Larva Labs, which it bought the IP rights to last year.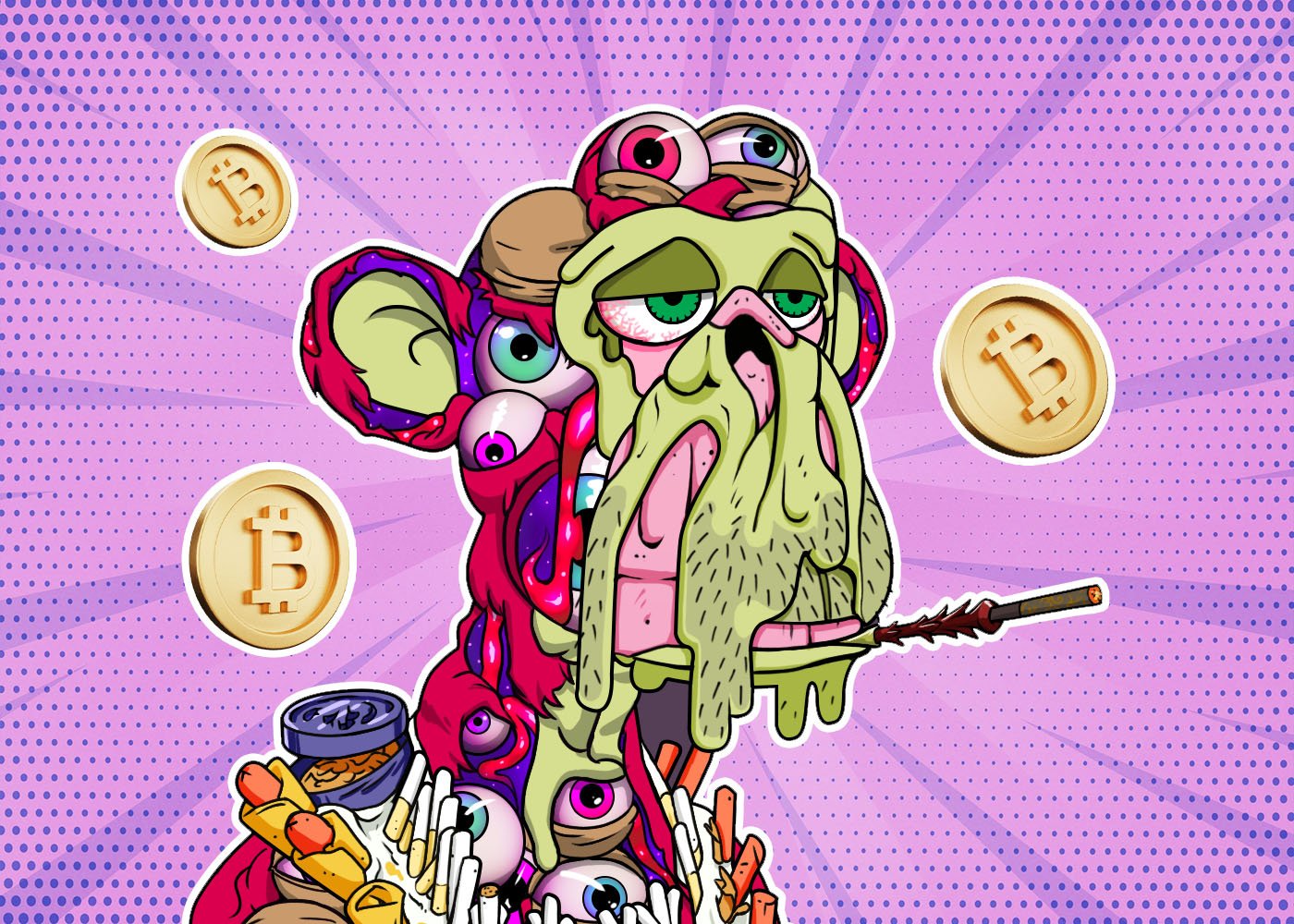 TwelveFold stands out from the other projects by Yuga Labs in terms of size. All their collections contain 10,000 or more NFTs, while TwelveFold will only have 300 pieces- much closer to Autoglyphs, a powerful Larva Labs generative art project on Ethereum that is composed of 512 NFTs.
"Our current choices are a stark contrast from our usual operations at Yuga Labs," Greg Solano composed in an accompanying blog post on Monday's announcement. "But hey, let's be different and try something new!" 
He continued: "We can't contain the enthusiasm we have for Ordinal inscriptions and everything that Bitcoin will unlock with digital artifacts. The details on upcoming auctions will be revealed around this week – 24 hours prior to the sale itself."
This New Project Will Also Provide YugaLabs with A Financial Advantage
Over the past few weeks, Ordinals have captivated the NFT industry. Even though some Bitcoin supporters may disagree with blockchain-enabled tokens like this, they are becoming increasingly popular. In fact, more than 200,000 distinct Ordinals have been issued already – including from influential projects such as DeGods and OnChain Monkey – and now there are even CryptoPunks replicas on Bitcoin!
Yuga Labs's excursion into Bitcoin NFTs has become more crucial than ever, given that their stable source of income is in danger. Generally speaking, creators of NFTs like Yuga impose a 5-10% royalty on any secondary sales transacted through Ethereum marketplaces such as OpenSea. Unfortunately for them, OpenSea recently decided to do away with some royalties in order to compete against the emerging Blur – an online NFT trading platform. Not surprisingly, Yuga had previously expressed dissatisfaction over this decision by OpenSea.
You may be interested in: What Does Artificial Intelligence Think About Bitcoin? Will It Rise?